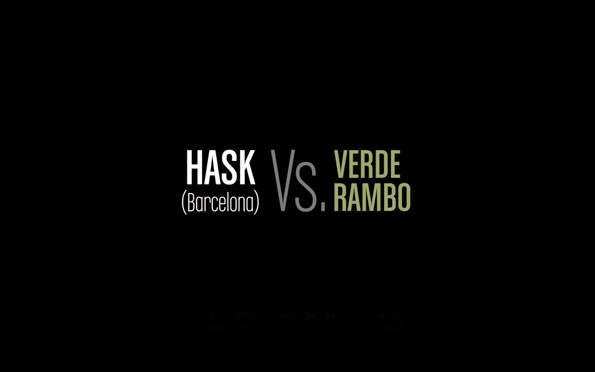 To speak of BIZ is really to get down to business. So many years painting, and with a talent like no other. Not recognized enough looking at the fact of being a pioneer writer and a fundamental part of Barcelonas graffiti history. Verde Rambo (Rambo Green) is the color honored to be used by this king of style in our latest VERSUS. Biz, Hask, Juanma… We are short of words, but not letters.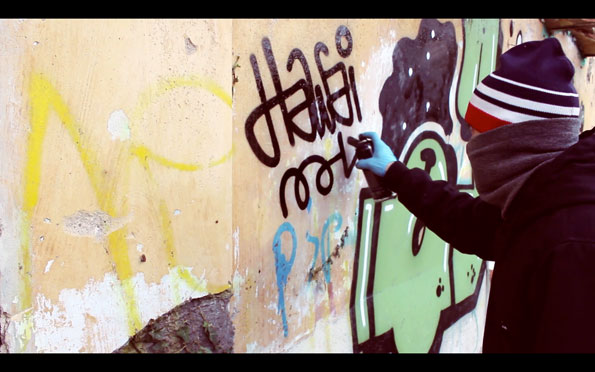 Quantity
What is the most pieces you have made in a single day?
From what I can remember I went once with Paco. We did 4 pieces, a couple of color walls with simple backgrounds and in the afternoon we met with Aeec and Aryz… and made a silver and another in gold.
Covery
In what cities have you been painting?
I really loved painting in Rio de Janeiro with Rocki and Beam. In New York with Sems (Pocho) and Colh was also incredible… I painted in Madrid and some other places, but almost everything I did was here in Barcelona.
Pressure
What is the biggest problem you have come across while painting?
Becoming better with myself and enjoy what I am doing!
Colors
What combination of colors did you choose for this, and why?
Generally I like using stronger colors, but this time I chose a more serious color because I wanted to experiment and see what came out.
Drying
What is the longest period you have gone through without painting?
I spent almost a whole year without painting, but its a long time ago now. Now I paint when I want to. It is part of my life!
How was your experience of painting with hardcore2?
The way it covers and the touch it has… I will use it again no doubt!