"There can only be three reasons to why you do not already now about the 123Klan: You have to be either Tom Cruise or from another planet, or you simply still believe in marketing."
The last news we had about these guys is that they went to to the
Pow Wow
festival 2013 in Hawaii.
Dabs Myla
, another famous couple of artist in graffiti, told us in a interview how much they enjoyed working side by side with
Scien
and
Klor
.
Today we bring you more productions they made during the festival.
With Sento
We also take our time out to look closer at these partners from the north of France who just recently settled in New York,  the same way they have settled as elite graffiti artists and international designers. Part from enjoying the styles that the 123's got us used to, we can see how the new generations claims to take over where they left… A good example is Tommy aka Junkyt.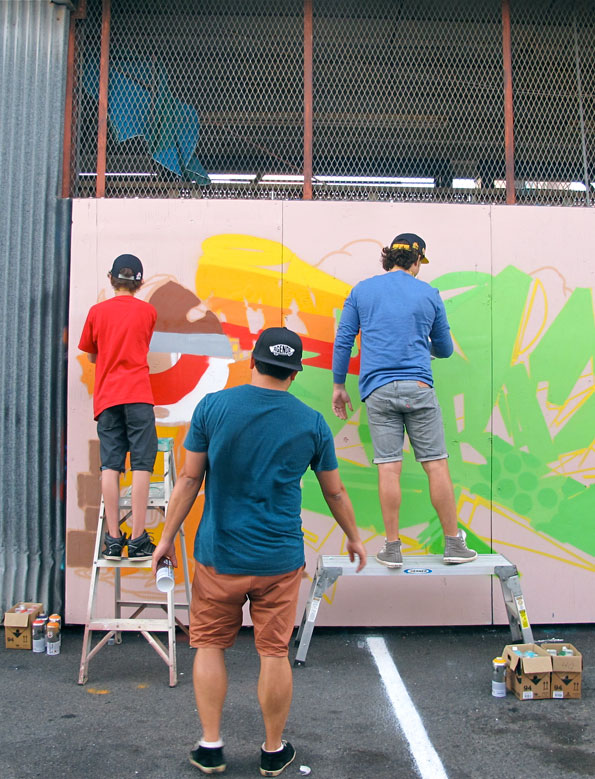 With Jasper Wong
Its definitely worth taking a look at the work they did with Dabs Myla, Og Slick and Askew, also from the same event in its edition 2012 with Flying Fortress.
As if you didnt get enough… heres some more walls for you as a tip!
With Cope2