Due to the current situation that Spain is in at the moment, and of course other circumstances in life, there is a lot of people that has made the decision to pack their bags and emigrate to other countries to find new opportunities, or simply to get some new experiences. Many people believe that the world is too big to just limit yourself to live in the same place.
Maybe this is what BRK192, writer from Madrid, thought when he picked up and left his life in the spanish capital to go and live in one of the most important cities for art, culture and creative tendencies: London.
After some years of intense big city life, as we can see on his MTN-World blog, in a atmosphere full of innovatory events and expos he finally decided to launch a personal project, under the direction of Esther F. Castelo from the exhibition space of The High Roller Society (another person in "exile" from the neighborhood of Carabanchel, Madrid) to show the londoners what graffiti in Spain can be all about. All under the humorous title "Espanish Connection".
So last december 2012 dreams came true and they gave us a grand opening of the show with a great blend of visitor not only from the city of London itself, but also from other places in Spain like Madrid and Barcelona.
* Wall by Spok, Rize, BRK and House at Old Street (London).
The artistic approach gave us quite some original work, (on canvas as well as drawings), with many familiar names from what might be his circle of friends, influences, or maybe artists he found to be good contrasts to be able to globally represent the title of the show: "Espanish Connection".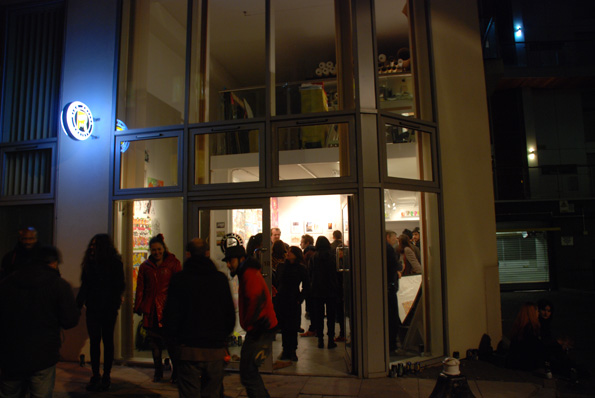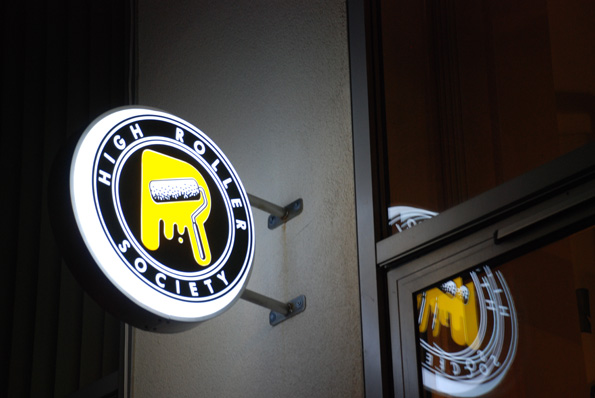 The participants: Spok, Rize, BRK192, House (in the video), Suso33, Zeta, Beto, Sabotajealmontaje, Okuda, Pez, Btoy, Kenor, H101, Pelucas, Liqen, Musa, Fasim, Hen, Fons, Rois, Dems, Pant, , Dhemo, Sarayk, Mamon, Bluep, Jeosm, Thor, Mae, Raya, Rise, Adios, Blize, Hifo, Reve, Colh, Tugs, Theuno, Teide, Boro, Sirek, Fres, Cless, Hasno, Snap45, Den, Cade, Nesh, Ocean, Dune, Cult Kids, Laia, Matem, Muro, Zawso, Johe, Ka3s, Doze, Pow, Aley, Skey, Chema, Ban1, Nava, Sayr, Geray, Beter, Pan, Dostie.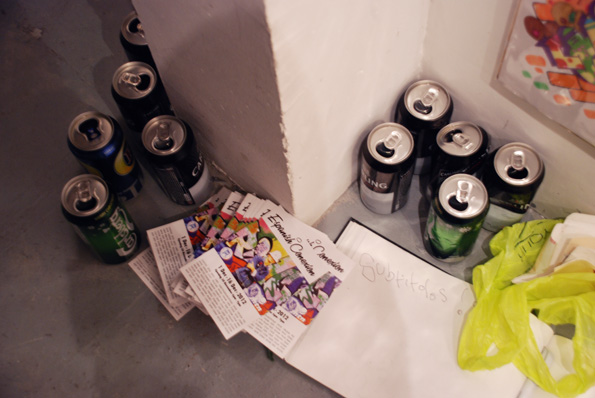 At Montana Colors we did not want to loose the opportunity to see this event, hopelessly attracted to this type of initiatives based on graffiti but that does not limit itself to the classic conventions of exhibitions. The show offers a deeper approach of elaborated work on a level worth documenting, something worth admiring in these times of consumerism and pop-culture.
Some months has passed since the opening of the event, but we still would like it to not go by unseen due to the great work behind the documentation and its originality as an idea. Fort his reason and for the great hospitality they have showed us, we would like to special thanks to Mario Fernández (AVMC Group), the producer of the video (with music by Dj Spid297) for handing us this great material, to Nomad London for giving up the spot, High Roller Society for presenting their space and unconditional help, and last but not least… BRK192 and Esther F. Castelo for their original idea, effort and the great affection they brought to this project.
(click image to enlarge)