O1NE will be on the most exclusive club venues in the world. The club in The lebanese capital of Beirut offers luxury entertainment for the most important persons and wealthiest people on the planet.
Karski has been responsible for the project of decorating the back wall of the building. The dutch artist put himself in contact with some of the most internationally known graffiti artists and bigger names in aerosol art to form a team of colorful painters like Roids, Zedz, Tasso, Satone, Treze, Nase, Telmo, Koan… People from countries like Spain, Argentina, Brazil, Germany, UK, Holland and Italy.
With such a efficient work team the adversities came to be strictly physical: Painting a 150m long and 17 m high mural in the lebanese heat can be quite difficult. 2500m² against 3000 cans of  MTN 94 is a incredibly huge job to do, and can possibly be the biggest mural ever made in Asia.
The comissioned artists spent15 days of hard work  with sky lifts and scaffolds,  sometimes with doubtful security. Even so they also had the opportunity to get to know some of the local artists and do some work outside of the project to see the local scene. As expected some of the guys got to try the highlife of Beirut's top nightlife since they had front row tickets through the project… Who wouldn't?
The crew came through with no problem, something we can enjoy by checking out the marvelous result of the project: The realism made by treze and Tasso combines to perfection with the pieces by Binho, SWK, Bonzai, Zedz and Roids, especially outstanding the parts made by the last ones named, and the part made by Satone was as to be expected truly amazing.
We also want to point out the cleverness of Karski choosing pink roller paint as background. A way to compensate the future weathering of the synthetic pink aerosol which is one the most fragile colors get affected by solar radiation.
Luxury, suffering ask creativity. An experience without comparison which might be repeated in a close future in Abu Dabi.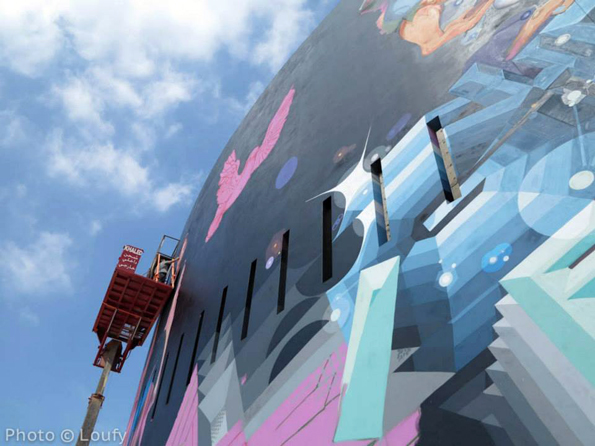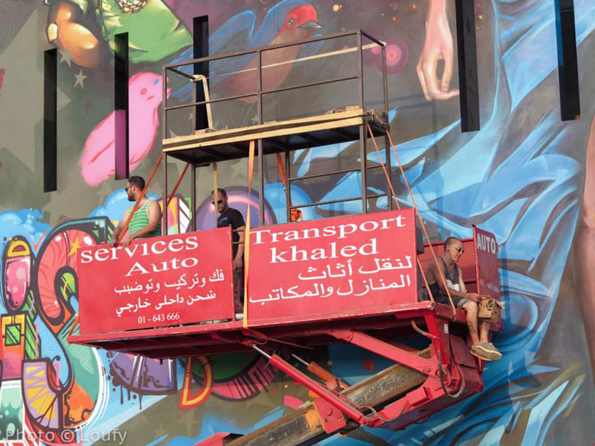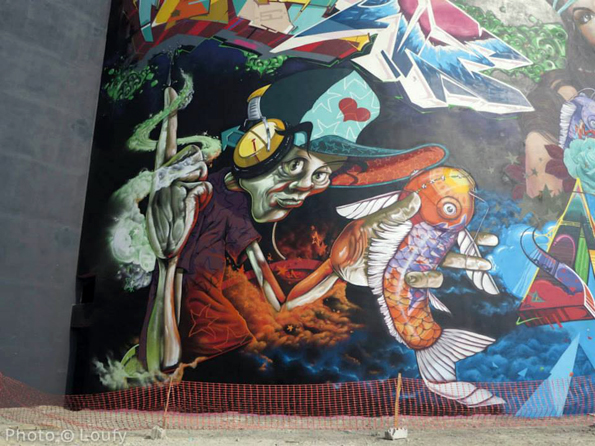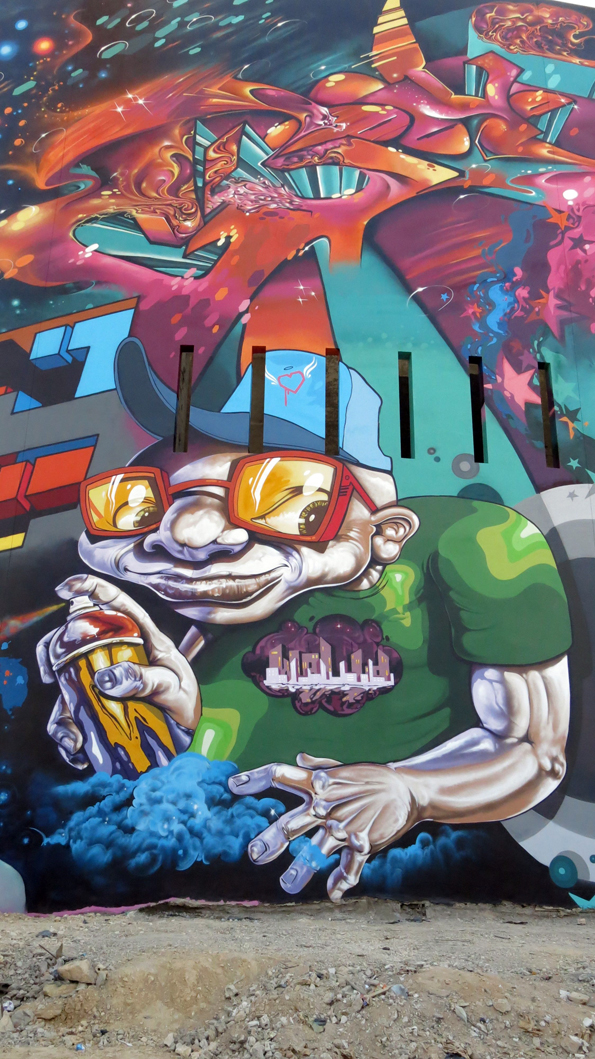 (Click over the image to enlarge)