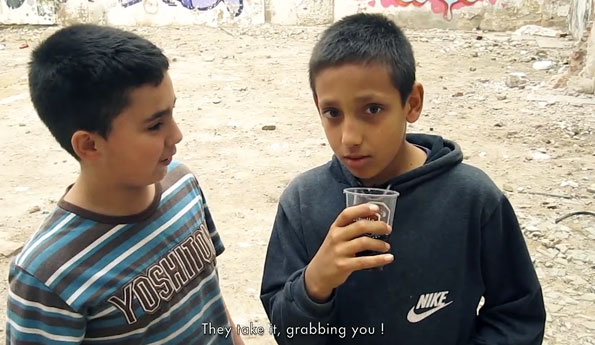 Landry A. just recently published some of his latest works.
On one hand we have the opportunity to visit a action made by Israeli crew Broken Fingaz in Barcelona's own inner city neighborhood el Raval from back in 2011. The video is starring some raval's enchanting yongsters while hanging around when the production is being made. The result is this amazing and different work which brings us deep into the feeling of the this quite special area of Barcelona. Landry is undoubtful as an artist when it comes to bring you closer to the characters depicted his works as well as in his pictures or through his rolling imagery.
The second video he takes a walk through el Raval again, but this time with french writer and artist Tilt. Tolouse based Tilt makes his famous throw-up ten times in a row illegally in this well filmed clip, but with surprising calm and very fresh style. This is how summer should be in Barcelonas own Raval.