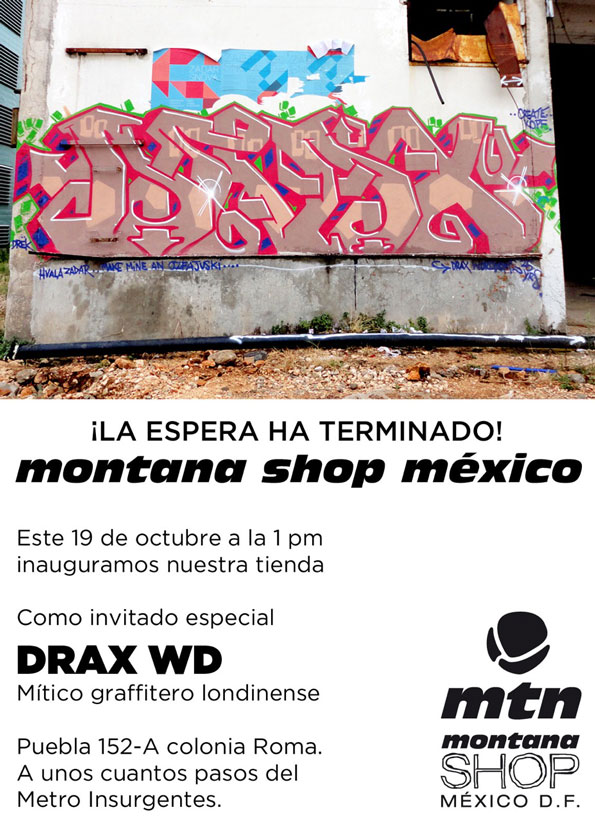 Montana Colors are proud to announce the opening of the new Montana Shop in México. The long awaited inauguration will take place tomorrow the 19th of October at Puebla 152, Roma, Mexico City
For such a great event, London writer Drax WD, pays his visit to celebrate the occasion. A writer who began painting back in 1980 under the influence of the movie 'The Warriors', and who's alias in taken from the villain in the James Bond movie 'Moonraker' with the same name.
From all of us… A big hug to our associates over at Montana Shop México, and we wish you all the best and hope that the opening night will be a great one in all possible ways.