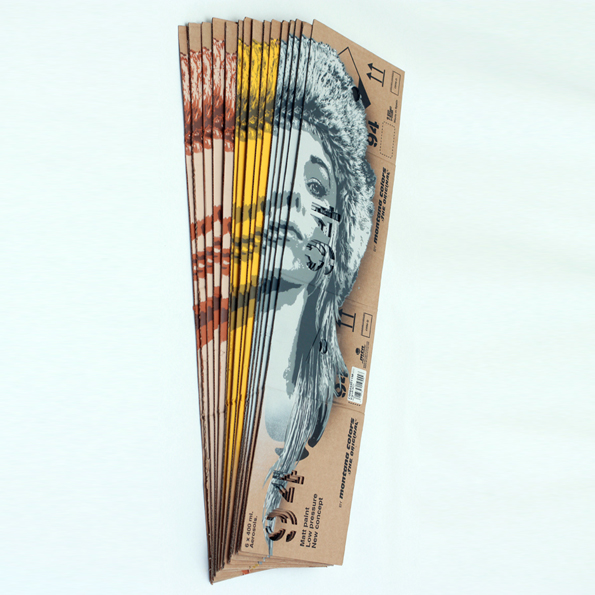 After confronting the cold climate of Poland, Tank decided to take his sprays, stencils and secret techniques to Manchester.
The art of Tank, inspired by portraits of women and geometric forms and animals, holds a combination of stencils, typography and traditional painting. But, what really opened our eyes this time is his choice of tools: MTN 94.
The boxes in which the cans comes are also used as a canvas this time. The outstanding technique of Tank mixed with the cardboard boxe's design made by Sixpack combines to perfection, making the result a true and living homage to our MTN 94!