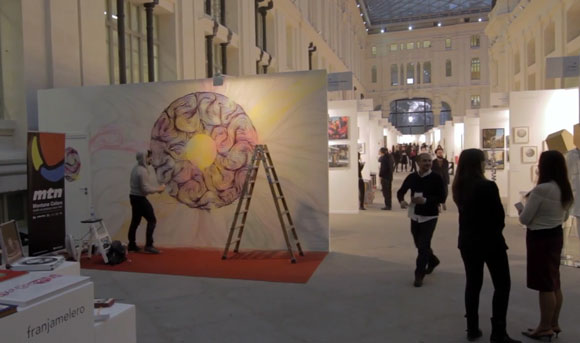 As some of you already know, we rounded up 2013 through our participation as a gallery within the Casa Arte fair which was held in the Palacio de Cibeles in Madrid.
To the occasion, we will show graphic and sculpture art of three artist we consider of great talent, all three with with a past or present angle related to graffiti, and through which we have had relations with at Montana Colors: Spok, Gr170 and Inocuo.
Here you can see a video made by 128 Films which gathers some images from what could be seen there, and maintaining as main event the collaboration in the form of a expo made by Rosh333 at our stand.
Both shows gathered a lot of interested visitors of all kind, most of them from outside of graffiti, a fact which has inspired us to keep looking for new projects through which we can continue to promote and spread the work and talent of these creative people.