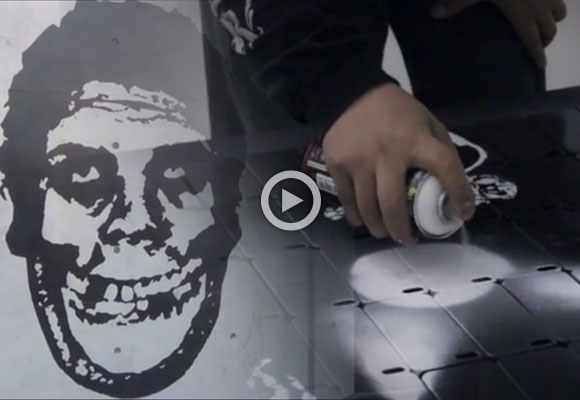 We got some really curious videos from South Korea, and in both videos we get to see techniques that use stencil graffiti.
On one hand we get to see a painting for Obey Radio Seoul, of an icon that mixes the face of Andre the Giant (classic distinctive of OBEY) with the skull logotype of the punk group Misfits.
On the other hand we have the featuring of Xeva which shows us the process of customizing iPhone cases, only using MTN spraypaint, by the way…
Special thanks to Montana Colors Korea.