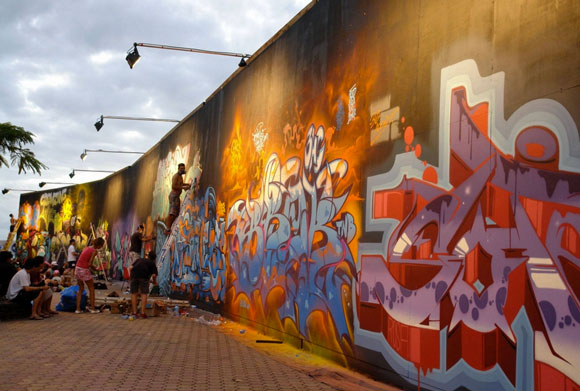 After having published the work of Inti at the Ono'u festival in Tahiti, we now go back to take another look at the rest of the productions made by some of the other invited artists of the event.
As we might have expected, the murals of
Soten
together with
Sofles
,
Mad C
and
Dabs and Myla
is of outstanding results, together with the works of
Hopare
with
Alex Brok
and
Besok
.
After that we take a peek of some other highlights of the festival which brought many important names of graffiti art to the scene:
Asend
 (USA),
Suiko
(Japan),
Askew
(New Zealand),
Queen Andrea
(USA),
Berst
(New Zealand)…
If you want to see the results of the Ono'u festival's contest, you can enter here through this link to Allcity.
The author of the excellent photographic report from where we extracted the images is Marc Emmanuel Louvat.