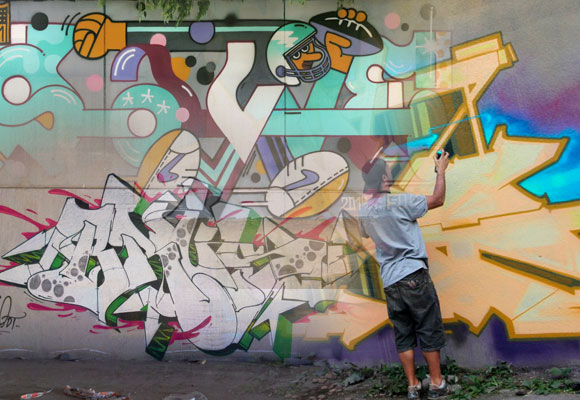 Its been a while since we took a look at the publications of our MTN Blogs…
Ogre published 4 pieces from what he himself says to be his first visit to Copenhagen 2014. This insinuates that he is planning to go back soon it seems… Maybe it has something to do with his recent membership in the MOAS collective?
Sawe's time in Seville seems to have been of a quite creative character: The three burners he left behind himself in the Andalusian capital doesn't lack of anything. The presentation also includes music, even better.
By coincidence Brus has also been to Seville. An excellent wildstyle chrome piece is his gift to us.
And last but not least, Stare published a mural made together with Tchug and Zek. The whole of it is impressive in itself, but we have to mention that his capacity of combining colors to create visual effects is at a extraordinary level.