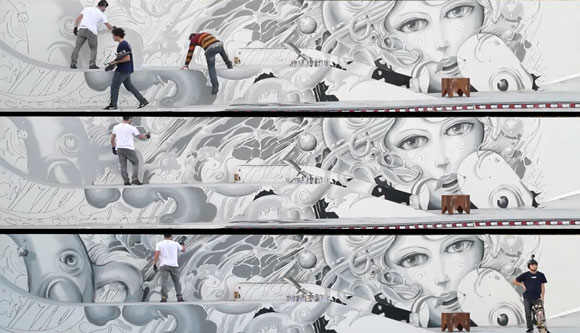 The second edition of Desterro Società was held at the space Inside Corner in Rio Tavares, Florianópolis, Brazil.
'The project Desterro Società aims to strengthen the local creativity and create social actions using tools like art, music, fashion and social activities in the form of collaboration. The central points of this innovating project is to offer quality entertainment parallel to the values they present, to develop activities which can reflect on the local social level.'
Here we got also the video of the first edition.
Of course he give regards to our distributors of Montana Colors Brazil.