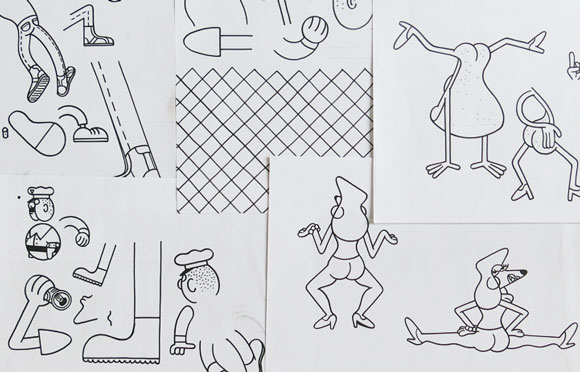 The electronic music group The Zombie Kids has consulted the talent of Sawe, under the direction of Tomás Peña (Manson Productions), to make a videoclip for the tune "BOOM ft. Snoop Dogg" TZK Remix. We get the ultimate expression of good taste in this genius and entertaining animation which fits perfectly with the catchy sound of the duo. It is impossible to not move your ass to it.
By the way, the collaboration between graffiti bomber Iser and the socks brand Pacific & Co which we mentioned the other day, also has its equivalent collaboration with Barcelona's own Sawe.
Remember that if you are in Barcelona you can find these products at Montana Shop Barcelona.