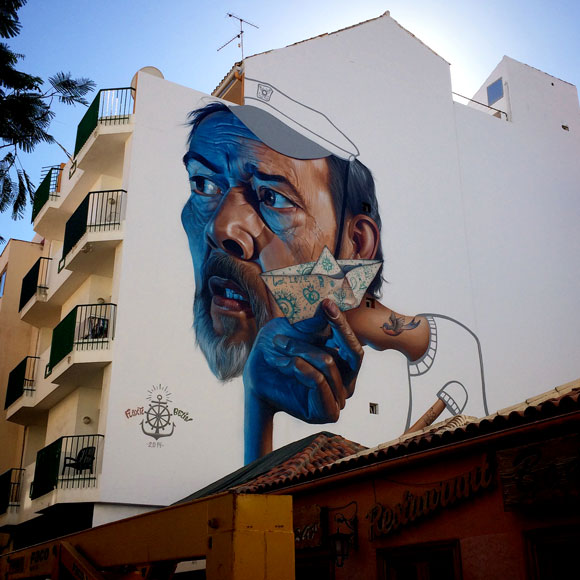 Next Tuesday the 4th of November Montana Shop Madrid will present Belin's book "Los Viajes de Belin" (The voyages of Belin), a travel to all the places where the king of hyperrealism has left behind his artworks. In the event Belin will delight the crowd by painting live. If you have the opportunity to stop by… Don't miss it.
In relation to the release we also prepared some questions for the artist…
-Can you make a summary of what we will encounter in the book?
Cities around the world where I left my traces behind.
-If you had to choose a favorite place out of the many, which would it be?
Mexico.
Which is Belin's favorite type of transportation?
Bicycles and trains.
-Any advice from a traveller?
Never forget a marker.
-In what way would you invite someone to stop by at Montana Shop Madrid on the 4th of November?
Do you like traveling and graffiti? well, Tuesday 4th of November you can enjoy both things together with me.
Montana Shop Madrid
C/ Caballero de Gracia nº9
28013 Madrid
Spain