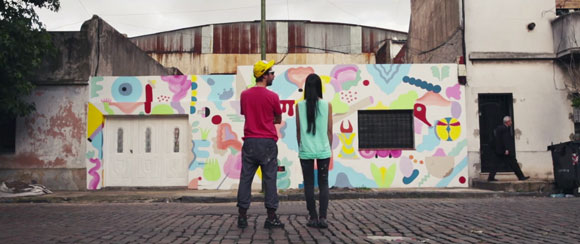 As we announced earlier, Zosen and Mina has been visiting Argentina during December. The visit is part of the couples three months long tour of South America, and in the video attached to this brings us to the neighborhood of Barracas in Buenos Aires, a quite family like and homely experience from what it seems.
We also have to mention the exhibition "Nomadas" which is about to open on the 21st of January at
Galeria Paraiso
in Lima, Peru. So if have your ways by the peruvian capital be sure to stop by there at 19:00 for the grand opening.
Video by: Hazteunodelosmios
Production: Pol Corona