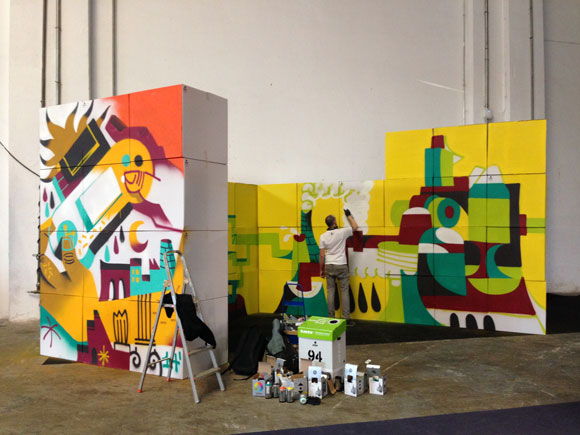 Montana Colors participated at the first edition of the XD Young Festival in Barcelona which focused on the younger crowds of interested participants. A true paradise of entertainment where video games, skate (courtesy of Ungravity), karts, Scaletrix, Laser Combat and many other activities related to climbing among other things, and so the presence of graffiti was a given fact.
During 3 days we offered workshops for over 400 kids which was introduced to new products like the MTN Puzzl6 and our latest news on the market of aerosols for interior use: MTN Water Based 300, and its new mini version made for the younger graffiti fans, the Water Based 100.
We also held a exhibition made by Oriol Last Minute and Roger New Now Kid. Here you can check out the video by Edgar Lledó as a resuming clip of what was presented during the event, along with some photos. See you next year!!!
A special thank you to Montana Shop Barcelona, Difusor, all the artists which participated in the making go the expo, the organization of the festival, and of course, all the ones who participated in our activities.