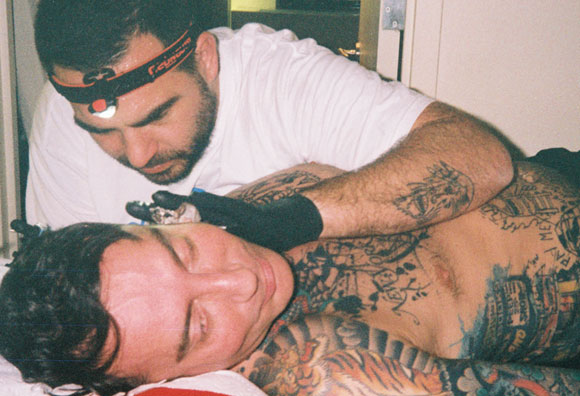 As some of you might know, graffiti legend Fuzi UV TPK has moved to Barcelona. And even if he is traveling a lot due to his excellent works as a tattoo artist, the streets are still starting to notice the presence of this Ultra Violents member.
Fuzi might not be the only writer which has helped to spread what we have come to call "ignorant style", but he is definitely responsible for the fast expansion of it, and not only in the world of graffiti, in other more daring artistic branches like tattooing as well.
'Ignorant People' is the title used when the ignorant style is presented in clothing. Here we will show you chosen parts from the Ignorant People lookbook, shirts with ironic illustrations and conceptual rawness (also available at Montana Shop Barcelona).
Stay alert for more coming news related to the Psychopath Killer.