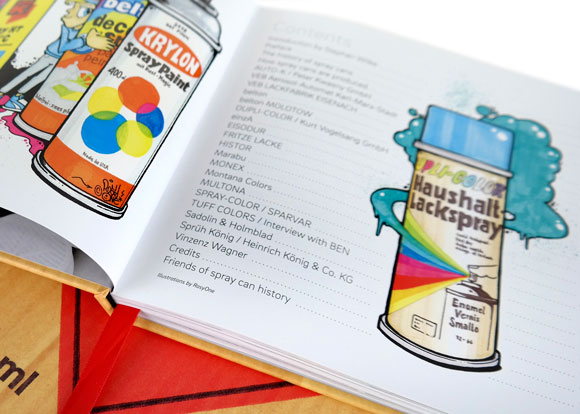 Even if it might not be a completely uncommon hobby between writers, german designer Daniel "Rosko" Knorn developed a passion for collecting spray cans at a early age, which brought him to now be the owner of a collection of over 200 cans of different European brands.
Releasing a book which collects the whole material of Rosko was the only thing left to do to present this nostalgic and historic material with us… Technology and design surrounding graffiti cultures number one tool.
RosyOne collaborates as a illustrator.