Chilean artist Inti has gone all the way to India to create his latest production. A huge wall in Delhi is his new canvas. He himself has passed us a selection of images along with some interesting aspects about the piece.
This mural, titled 'Balance', located in the chaotic neighborhood of Khirki extension is a part of the work done in association with St+art India for St+art Delhi 2015. This image is a hypothetical mixture of two distant lands. Even if there isn't any direct relationship between them, they both have an essence and a cultural history which is colorful, festive and religious, where the power of belief and love goes beyond rationality.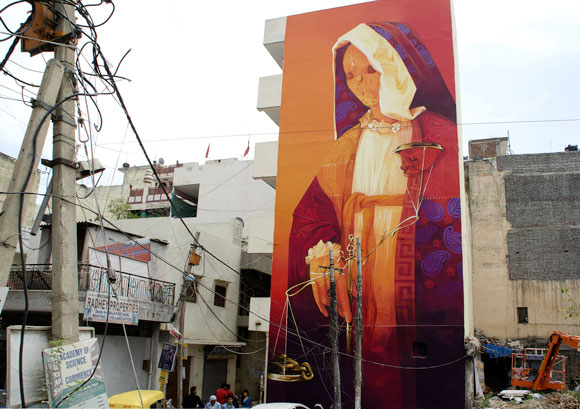 St+art is a street art festival organized by the St+Art India foundation which brings together artists from all across the country and the world to take part in creating murals, installations, holding workshops and walks/tours on the streets.