We go back to Sevilla where one of the city's most prolific writers, Joe King, has brought himself to challenge our recently released MTN Speed. Lets see what he thinks of them…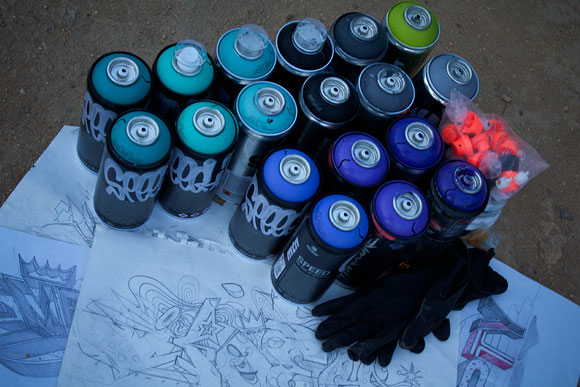 'My first impression while making lines was that it was kind of hard to get the hang of it, very fat, you know like the first time you used a Hardcore and you weren't used to its potential. It creates a quite fat line similar to the one of Mega, and without the need of using a fat cap.
I think that the Speed can is good for making backgrounds, fills and fadings.. But I doubt it is made for painting "murals", even if it can be combined with the 94's to make lines and details, since both are matt paint and go well together.
When it comes to the paint itself, and the colors I used, it is quite thick and covers very well, one coat and you're done.'