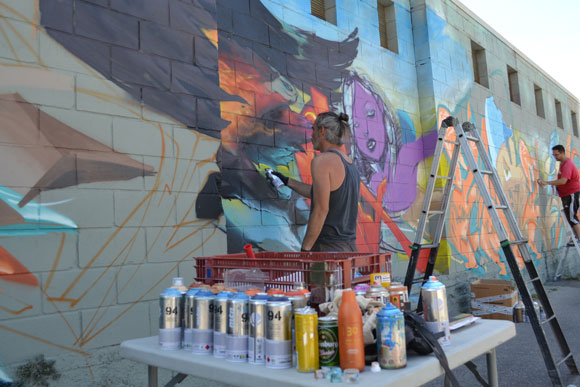 Pixavi 5, the Graffiti Writers Meeting was held in May under the relentless Gandian sun (Spain), with Monduber and Montana Colors as collaborators. Being an event focused exclusively on graffiti writers and on igniting the joint collaboration of illegal graffiti writers, this edition was also attended by artists related to street art and murals.
As usual, the event hosted educational activities for creative development and the promotion of artistic interests, for both the young, and for the art lovers and general public.
We want to thank all the collaborators' commitment to our project. The work by Montana Colors was exceptional, complete with master classes and smiling attendees. 
Personally, we loved phrases like, "Dad, I want to paint trains".
For those of you who couldn't make it, this is what happened.
Frank Picazo.