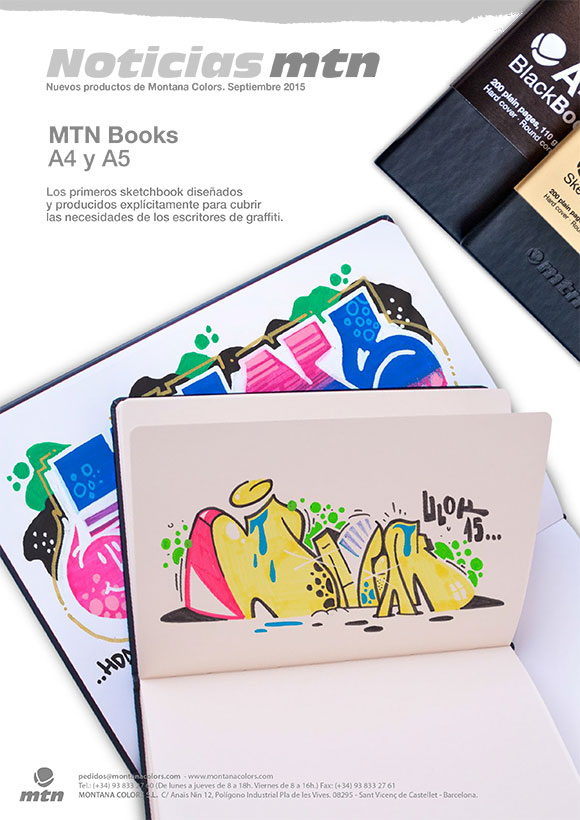 The first sketchbook designed and produced specifically to meet the needs of graffiti writers.
With 200 pages of acid free paper, the new MTN Books are ideal for colouring and sketching with pencil, pen, or any type of marker, including water or alcohol based markers.
They both have a protective hard cover and include an elastic strap, providing a better seal and greater longevity for your creations, despite the passing of time.
-Two options of different specialized paper
-Custom relief
-Inside pockeT
A4 BlackBook
– 200 pages of 110 g/m2 paper
– 210 x 297 mm (8.3 x 11.7 inches)
– Acid free, white paper
– Hard cover
– Elastic strap
A5 SketchBook
– 200 pages of 120 g/m2 paper
– 148 x 210 mm (5.8 x 8.2 inches)
– Acid free, ivory paper
– Hard cover
– Elastic strap
– Inside pocket