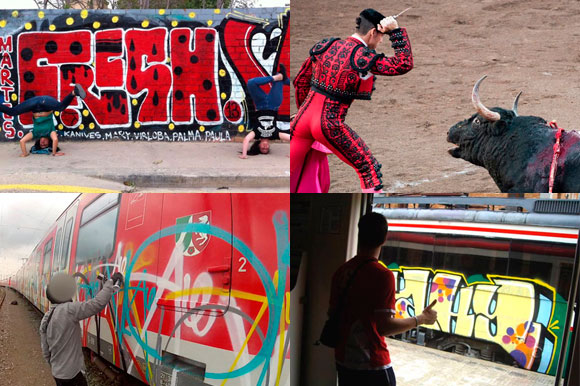 Another month has passed by, and so its time for our monthly review of the updates which had the most votes.
4. FIRE AT WILL: FRESH
The last update of our Fire At Will section was made about Fresh, a writer from Valencia. Very fresh indeed.
3.WHO'S THE REAL VANDAL NOW?
Montana Colors declaration of where they stand in the question of bullfighting seems to have made a deep impact on our audience.
2. ALE VLOK '12 HOURS IN KÖLLEFORNIA'
The videoclip of Ale in Cologne has and should have come in between the high ranks due to the action and originality it offers us.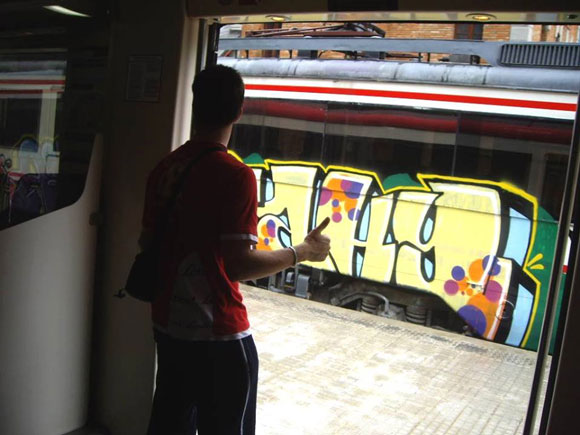 1. MAKY, 'THE FREEDOM OF SILENCE'
Highest up on the podium we find a interview which defenitely belongs to graffiti history: Maky, our deaf trainwriter friend!