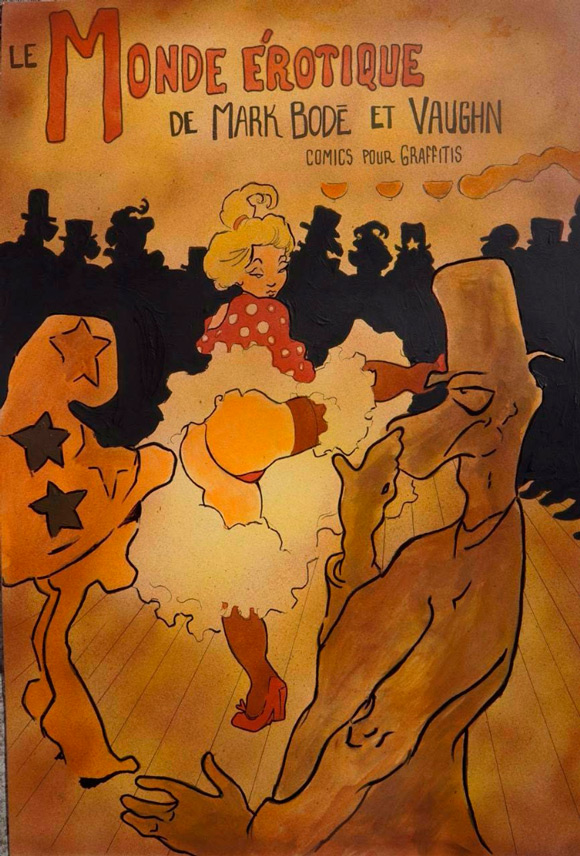 Mark Bodé has put erotic elements to use in city of Paris for his latest exhibition. While there has been a link between the Bodé universe and the French capital since his father Vaughn's visit, Mark has just managed to tighten the knot with a show focused mainly on the most sexual and voluptuous part of the works content.
The Adda Gallery in conjunction with the nomadic gallery, Taxie, have chosen to back the work of the artist who has maintained that comic universe that's become part of graffiti world iconography. Aside from illustrations and paintings signed by Mark Bodé, as usual the show also presents original drawings by Vaughn making for a successful exhibition. We bring you some photos accompanying this text.
Taking advantage of his stay in Paris, Mark didn't want to miss out on the opportunity to paint a wall along with some of the established writers from the French capital who are connected to the most classic graffiti there.