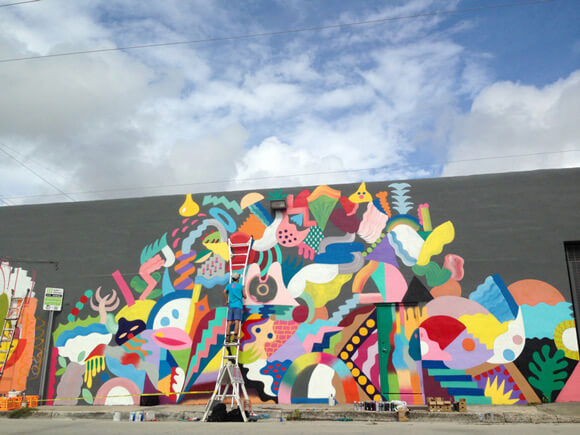 Zosen and Mina Hamada wishes us all the best for the coming year by sharing the four productions they made during Art Basel in Miami. Two walls made in Wynwood and two more in Morningside which we know can enjoy…
"Color mountain" mural was part of Big walls Big dreams project curated by Up Art studio.
"Niji ame" mural is located behind Wynwood walls, everyday was raining during the process of this mural and was kind of hard to finish it totally wet at night time!
This production was possible with the support of Spoke Bike and Stuart Sheldon.
We collaborated at the "Fancy Nasty" an art project inside (and outside) a big house in an affluent neighborhood in the heart of Miami's art scene. Each artist has assaulted the space with different pieces: installations, sculptures and murals.
Two different locations for our murals: One on the swimming pool and another one in a wall close to the sea port.