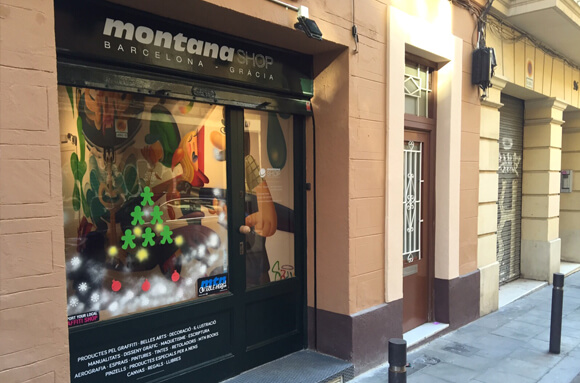 As of December 2015, there is now a second Montana Shop located in the heart of Barcelona's Gracia neighborhood. This marks a return to the same unique neighborhood that witnessed the birth of the company over 23 years ago, and possibly, the first graffiti shop in the world: Game Over Shop (later on, Bunker Store).
Montana Colors (MTN) presents a new self-serve shop concept, where you will be able to find all of the MTN products related to graffiti, as well as an exclusive selection of fine arts, crafts, decoration, illustration, and calligraphy products among others.
The space also features a garden area equipped with a beautiful "atelier" for conducting workshops, courses, and conferences.
Come over and meet us!
Montana Shop Barcelona – Gracia at Google Plus & Google Maps.