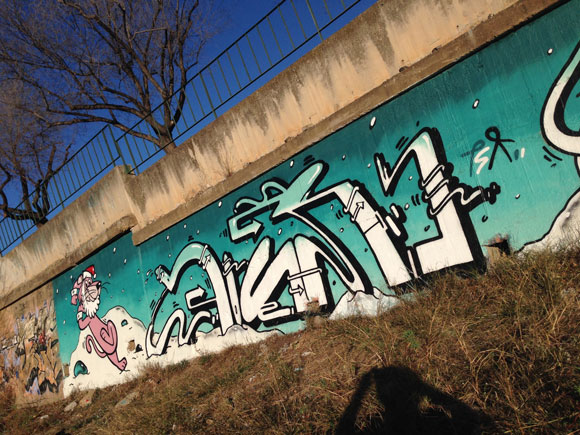 "Snagglepuss Christmas" is the third wall by "Hawai-Tsk and friends" for MTN-World.
Rocky, Biz, and Pako have dedicated their typical Christmas wall to us; a wall that they paint every year during these low temperature weeks that's filled with nostalgia from the year that's gone by, and hope for the new year to come.
With "Snagglepuss" as the starting point, otherwise known As "Melqueiades" the lion, they once again look to surprise their usual audience with a mix of simple forms, reminding us yet again that we need to take care of the small stuff to achieve big things…the right attitude begins with the small details.
Happy New Year to everyone!