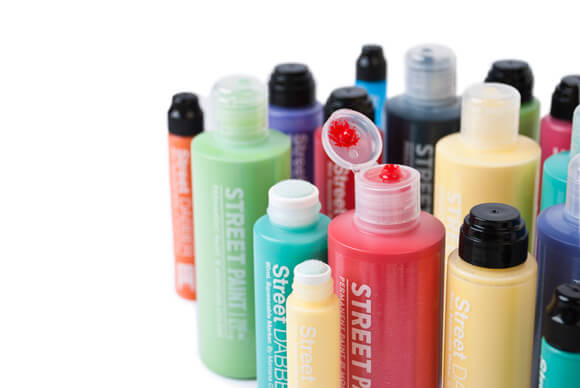 Montana Colors presents an essential tool in the marker world. It's none other than, the Street Dabber, filled to the brim with ink and paint.
To accompany this brand new product release, we've got a short video done in collaboration with the letter freak, Ausias Perez, directed by Germán Rigol, so that your brain will be permanently imprinted with the idea that the streets are yours.
This new launch broadens the Street family series with a range of solvent-based Dabbers and refillls, available in 10 bright, high opacity colors. Products developed for the most demanding of uses with resistant 10 & 18mm tips.