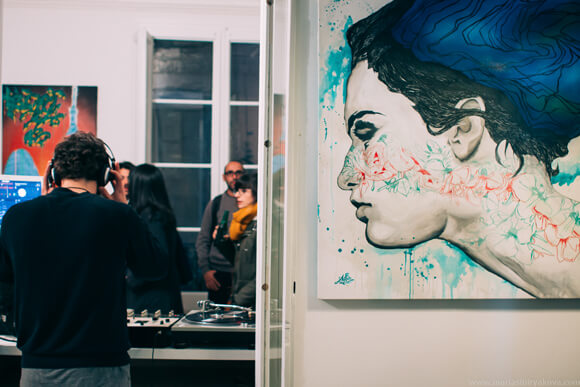 The expo 'This Is Street Art' organized by Sgaleria opened their second edition on the 17th of March at OzzBarcelona, right in the middle of the Born area in central Barcelona.
Chan, Popay, Sonic, Juan, Bre, Cren, Aspir, Kongo and Gilbert Mazou are back to present their works and manifest their artistic characters from the streets.
Same as last year, some of the artists chose to show their abilities on their favorite surface: the wall. This time with help from the Murs Lliures platform.
We continue with a selection of images from both the walls and the successful opening night.