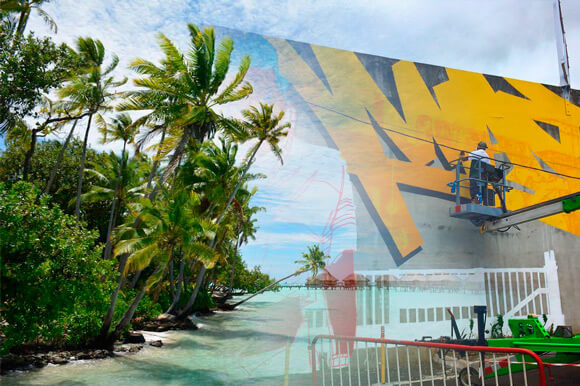 The Ono'u festival has practically come to its end. Tomorrow will be the last day of the graffiti meeting on Tahiti, which in only two years has become one of the most important graffiti and urban arts events internationally.
So, before the 2016 edition comes to its end, lets do a brief review of the works in the making and some of the artists which has participated this year.
Pictures by Selina Miles.