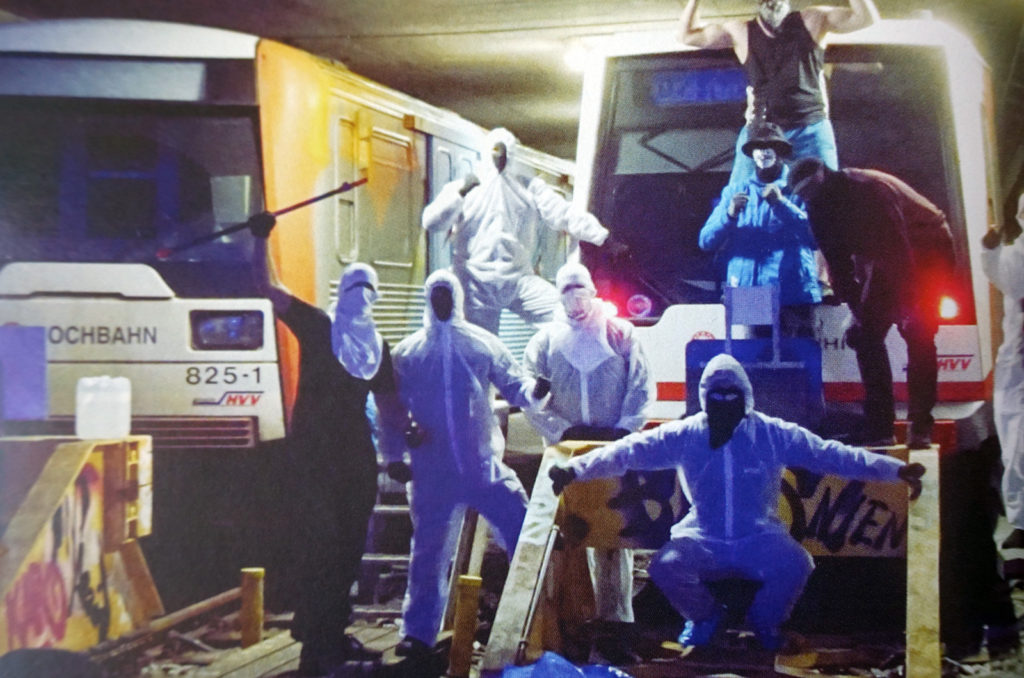 Egowar number 15 hides behind a dark and intriguing photo from inside of a tunnel shaft; the latest delivery by the metro graffiti magazine par excellence.
Despite the lower number of train systems that are included in this issue, in comparison to previous ones, this one includes so many exciting surprises in its interior. We'll run you through some of them now…
The first pages start strong, showing some Prague action (the level of difficulty can be attested to by the speed of the pieces) and St. Petersburg, to then make a quick yet mandatory stop off in Paris. Up next we have an article dedicated to some magazine regulars: BAD crew from Germany. It seems like Abiz, Trus and their friends are the ones who take the reigns of the Berlin train line. But they didn't forget to give us some souvenirs from other cities, and among them a highlight is a priceless postcard from the new Bucharest metro together with Mser and Rumba… what a trio.
After Amsterdam and a page dedicated to the juicy "oranges" in Lyon, we come face to face with a double page spread of pieces on the Moscow metro with photos of full color pieces from all different angles.
Continuing on, a brief special feature dedicated to TBA crew shows us some large productions in Hamburg that seems to lead to a similar model, but let's not get confused, now we're in Athens.
After a few pages dedicated to Berlin, Hamburg for the second time, Stockholm and Oslo, we come to the crown jewel of this issue number 15: Warsaw. There are seven pieces that seem to have been apparently painted in over 10 minutes, on what possibly may be the most difficult metro system in the world. The 7DC and DRS crews are to blame.
Toronto and Rome seem like horseplay until we get to the article on Apris. The German puts his cards on the table, demonstrating his overseas conquests (San Juan, Rio, Mexico, Philadelphia, New Jersey…) and his wholecars and wholetrains (non-mathematical) in what is the third examination of the Hamburg system in this copy. It's a real bombardment that leaves you exhausted to finish up with two pages dedicated to New York and London.
Just when you thought Egowar couldn't give us more than it already had, they come back again with a new issue that demonstrates the unlimited ambition and tenacity of the most daring metro writers on the planet.
In the meantime, relax, number 16 is bound to drop soon…