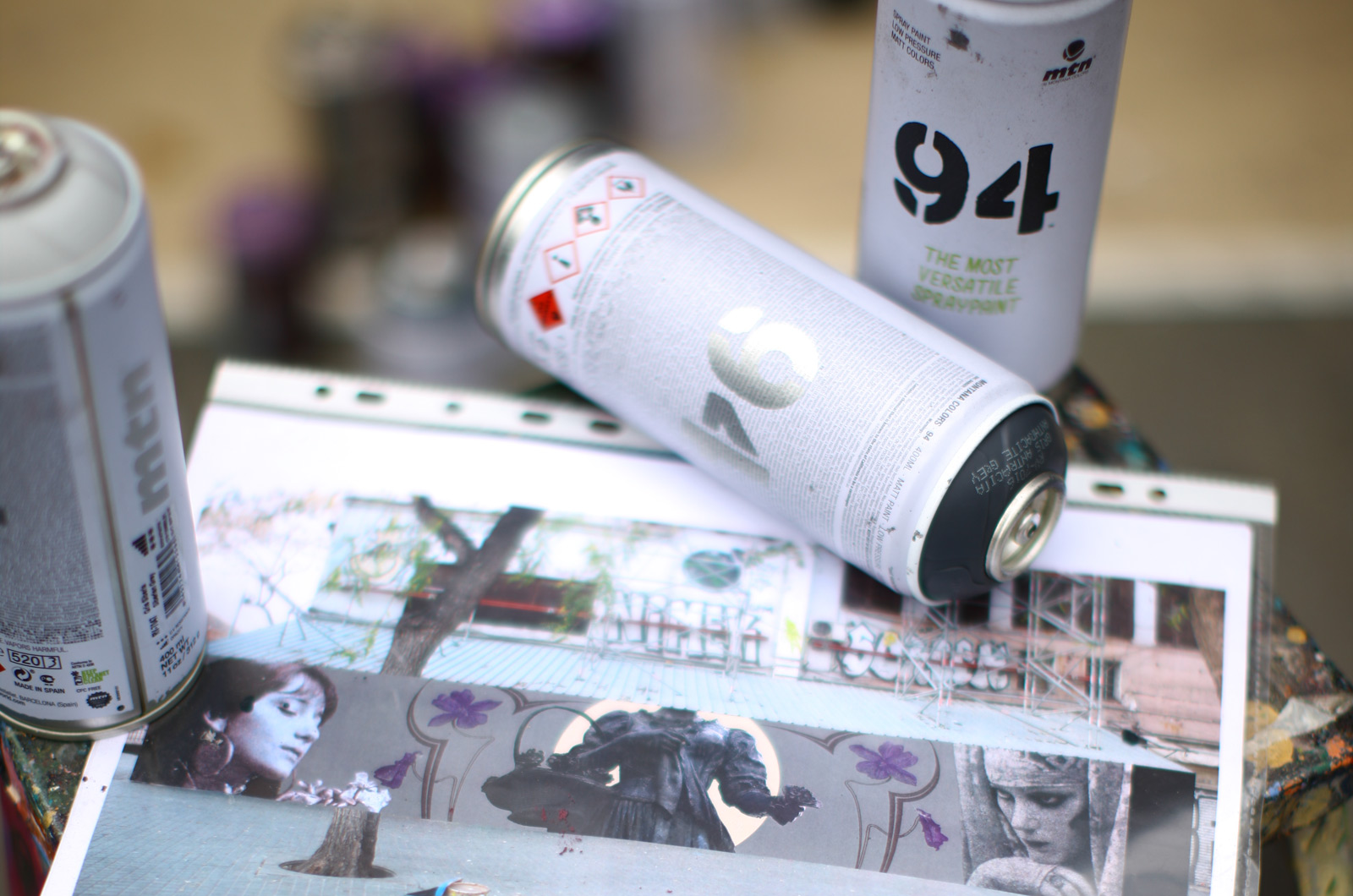 In front of the Sala Apolo lies the retired "Teatre Arnau"; a theater hall that opened in 1894 and closed in 2004 and has been in the process of renovations by the Barcelona City Council since 2011. Thanks to the Street Art Barcelona and Difusor platforms, the wall nearest to the pedestrians has become a street level exhibition space.
The latest intervention that covers the wall was executed by Cristian Blanxer and Sendys – two opposing forces from Barcelona's naturalist graffiti scene. Sendys, a highly regarded photorealist pioneer from the city, and Cristian Blanxer, an emerging name in the aerosol paint world, have been working hand in hand for over 3 days to complete this tribute to the famous singer and actress, Raquell Meller.
Pictures by Fernando Acalá, Antoine Careil, Nicolas Corbel and Lluis Olivé.
.
This is the fifth installment of the project inaugurated by Arnau Gallery where artists like BTOY, Kram, Cisco KSL, Filippo Minelli, Enric Sant and GR170 have previously participated.