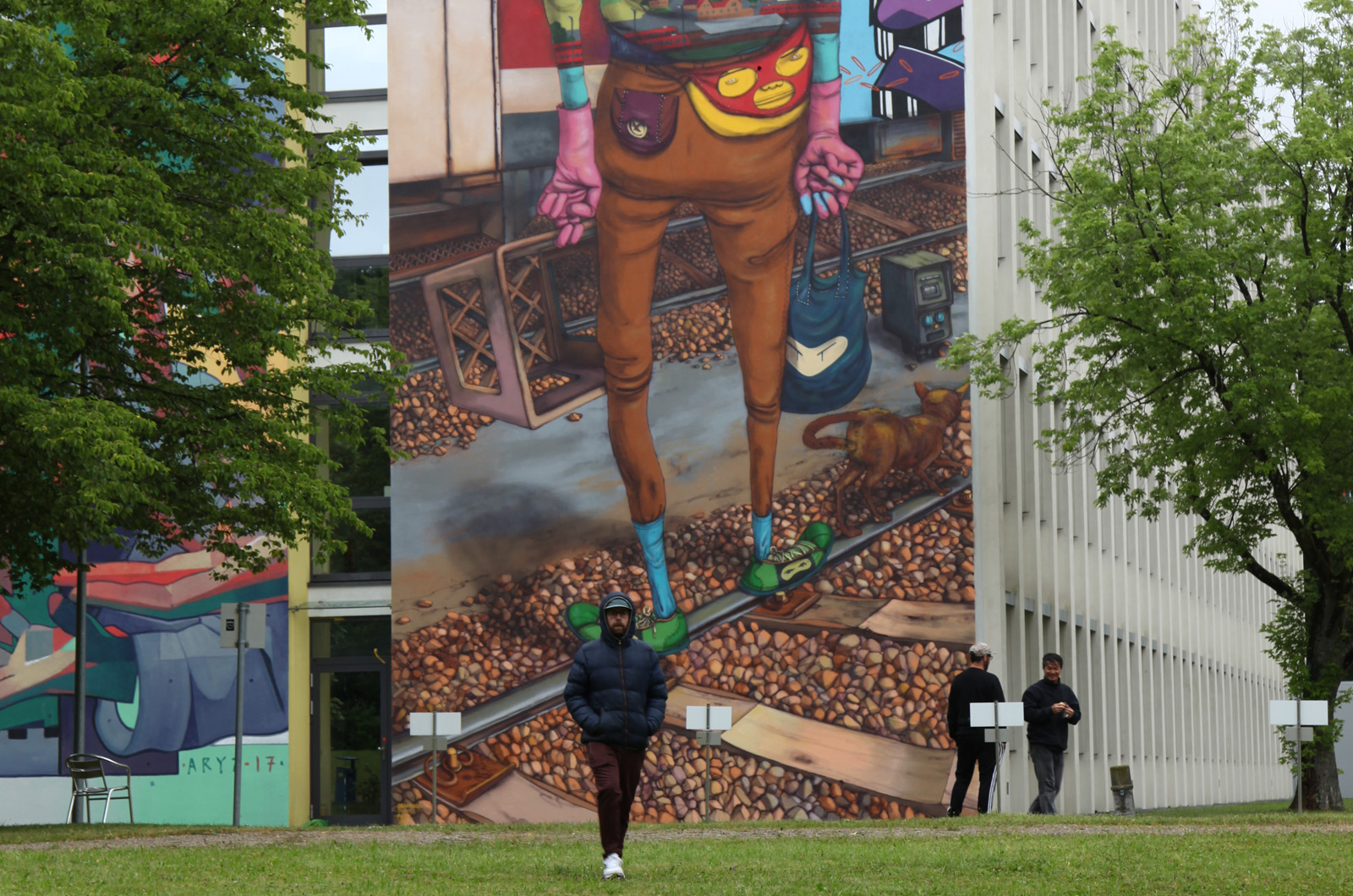 As if it were the sequel in a detective novel, we continue on with following Os Gemeos' path through Europe. Stockholm, Helsinki… and now Munich.
The outstanding brothers were covering one of the buildings planned for the Scale Munich event in paint last week; the enormous mural project by Pat Art Lab to which other renown artists such as Daniel Man, Axel Void and Loomit were also invited to participate. Whether it be a coincidence or not, The Brazilians had to share a building with a very familiar artist: Aryz, who on this occasion has squeezed out more of his daring yet effective geometric trickery in contrasting colors.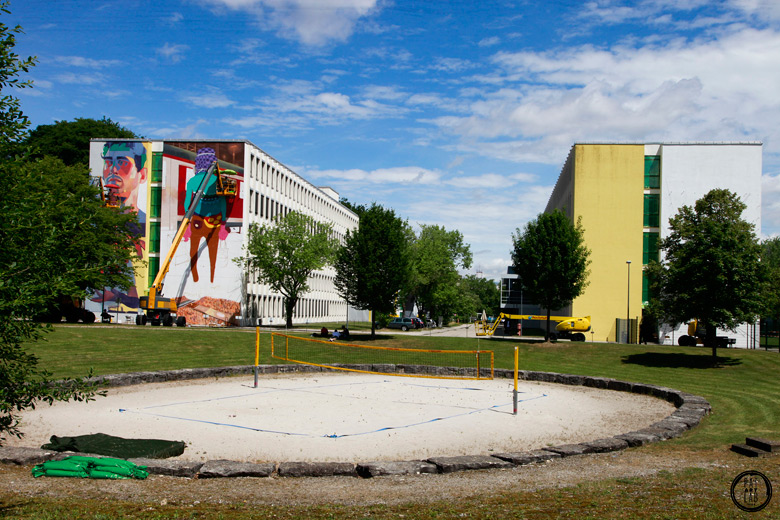 The brother's colossal intervention doesn't include as much meta-information as their previous vertical mural in Stockholm. The symbolic strength of this artwork lies directly in the fact that it's dedicated to train writers. In order to follow in their past footsteps, the red Deutsche Bahn train model they used for this one pertains to where the mural is located.
In the composition the beginning of a piece can be seen… does anyone know what writer it might belong to?
Pictures by RAWplace.