Thirteen artists with a common origin in illicit art. "Posdicotomías" is based on that premise; the exhibition that was inaugurated at the end of June at VAVA Gallery in Madrid. The artists included produce in different terrains such as photography, sculpture or installation, and their work has transcended the creative capacity of their graffiti, taking of art forms that are more in line with a contemporary or conceptual profile.
Although you may not be new to the virtuosity of creators of the likes of Sawe, Nano4814, Spok, Nuria Mora or Jaime Alekos, the most interesting point of this proposal resides without a doubt in the stylistic diversity of its participants which is emphasized by Buny's participation – who ravishes in the artistic realm- and Enrique Escandell.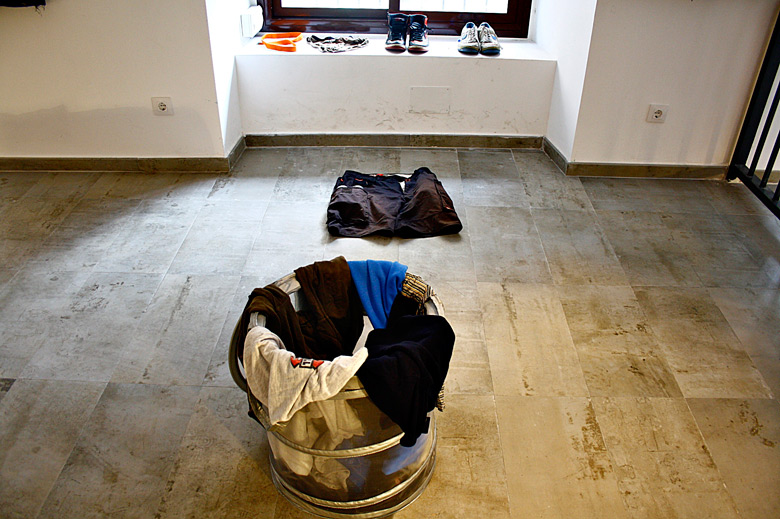 However, if we had to highlight any artworks, we feel obliged to mention the extracted sewer drain covers by E-1000, the suggestive aesthetic power of Sue's installation, Nano4814's sculptural work, and the installation by Enrique Escandell.
Taking advantage of a trap door in the exhibition space, the Valencian photographer constructed a metro vent. It acts as the perfect surface for his photographs of suburban action and almost eclipses the hard-hitting artistic content of the two pairs of photographs hung on the wall. In them, on one hand there is a constellation of color at a microscopic scale, showing how each action perpetrated by any writer is marked on their clothing, and on the other hand we see the impact of the dialogue maintained between writers and metropolitan infrastructures.
The message of the proposal coincides superficially with the material that Buny presented, and with the photographs by Jaime Alekos. And though different, all of the projects presented in "Posdicotomías" fit in punctually as gears in a creative machine that finds its starting point in the purest of graffiti.