The "A tres manos" collective who we've talked about previously has returned to the limelight. This time they've channeled their energy into transforming a "UH-1H" flagship helicopter that took part in the Vietnam war and still functions that is located at the FAC (Columbian Air Force).
Despite the heat inside of the FAC base in the town of Melgar (Tolima), the team made up of Ceroker, Mugre Diamante (this time without Deimos) managed to get the job done in three days.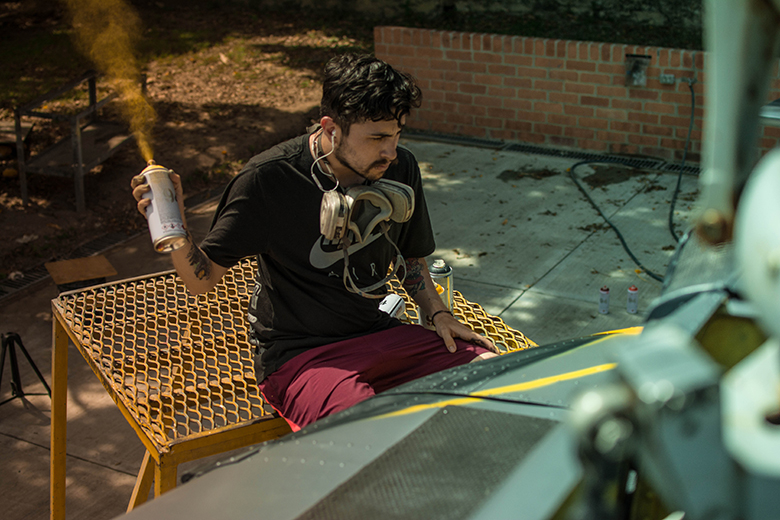 The helicopter took off with a new make-over that was inspired by one of the air force's bird emblems; a harpy eagle and the ancient native warriors, the Iroquois.
Through an artistic act that converts a war artifact into an object that touches upon participation and social inclusion, this intervention represents the changes that the country has been facing after the Peace Treaty.
It was a resounding success judging by the number of visitors (60,000) who attended the International Aeronautics Fair at the José María Córdova Airport in Rionegro, Colombia, to see the colorful transformation among other things.
Pictures: Maltipatiando