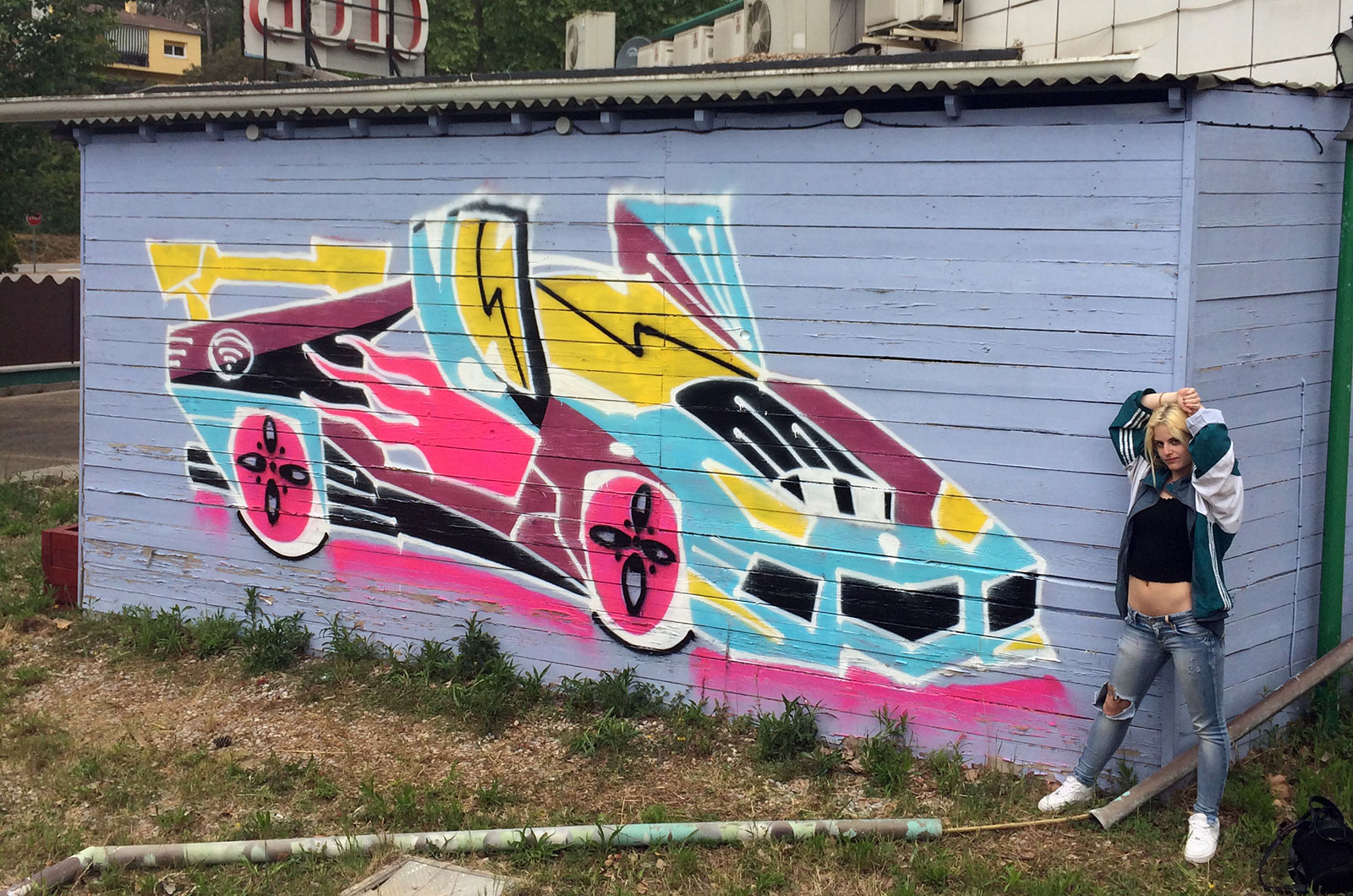 "Lambo Dreams" Alehsy.
July 28th at 8 pm.
"Alehsy, a peculiar artist from Seville, based in Barcelona for a few years now, presents his frenetic paced work on July 28th at El Montana Shop Cafè . He can accelerate from 0 to 100 km/h in about 3 seconds, and cruises at over 350 km/h on straight stretches with his unbridled style and bold black lines that carry us at full throttle through a landscape composed by Murciélago, Gallardo, Diablo, Veneno and Sesto Elemento, among others.
It's a landscape that illustrates his personal "Lambo Dreams", where the "raging bull" brand is mashed up with stuttered yet confident black outlines, scissor doors, animal print upholstery, and a tribal-like, geometric, and almost abstracted universe that will undoubtedly please lovers of the more risky and nonchalant styles that you find these days within art and graffiti. And that being said, it may also horrify all of the Technical Vehicle Inspection agencies in our country."
"
We'll be waiting for you there to enjoy in a great time together with our favorite Dj, Chusbu, and of course we will toast with our friends, Moritz Barcelona.