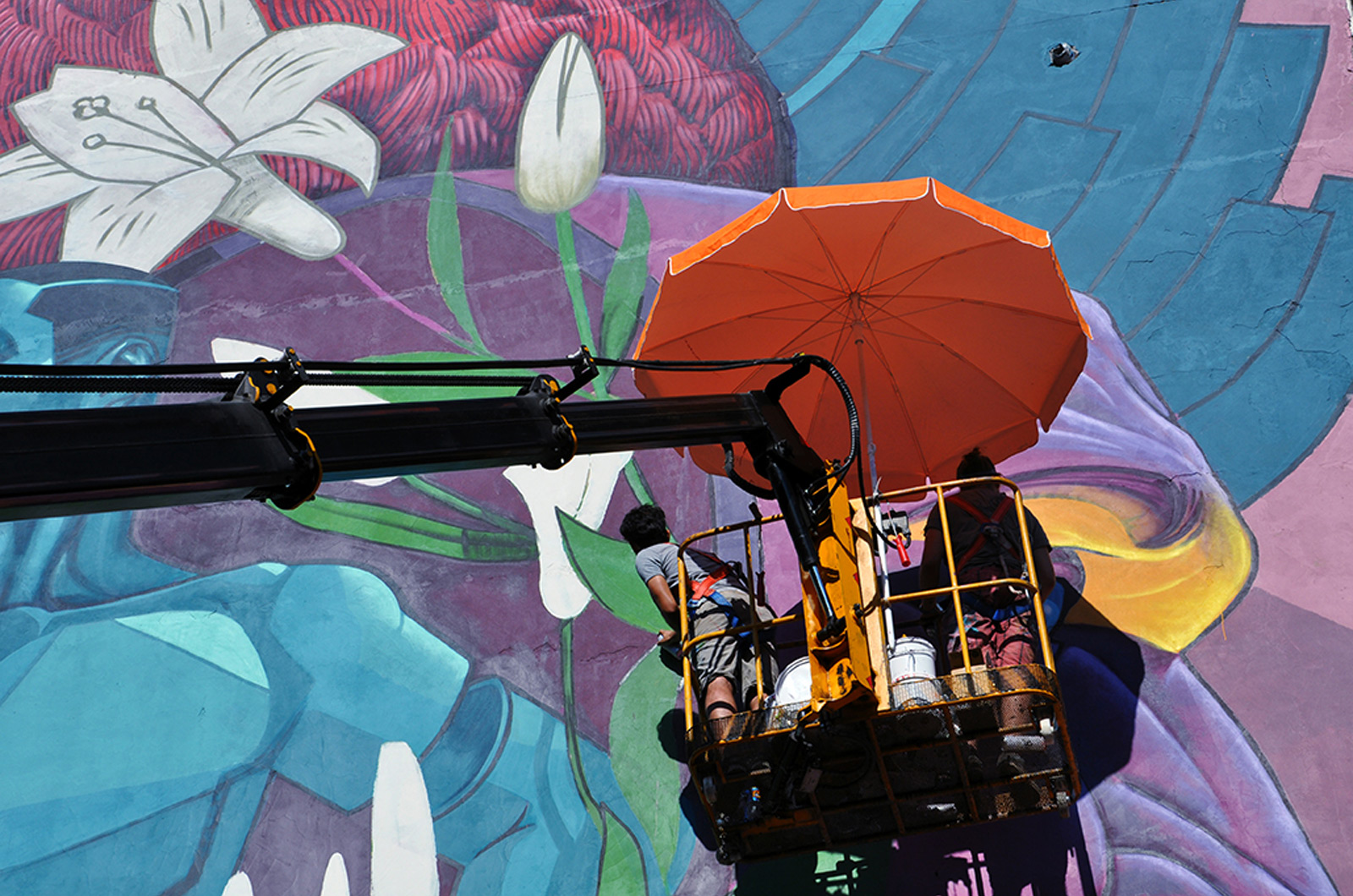 After having examined with detail the mural made by Treze for the Mural Istanbul Festival 2017, it's now pertinent to do a review on the rest of the interventions that were carried out at the event, thanks to these images courtesy of Mehmet Naci Damirkol. The Writer Material Crew (Turkey), Alex Maksiov (Ukraine), Mr. Hure (Turkey) and Fintan Magee (Australia) are the rest of this edition's participants.
Poster of this edition made by Erman Yilmaz.
After a six year track record, Mural Istanbul has become the main urban art event in Turkey, totalling 31 murals having been made throughout the city. This important meet supported by the Kadiköy Town Hall, Montana Colors and Donut Store, will resume again next year during the month of July.