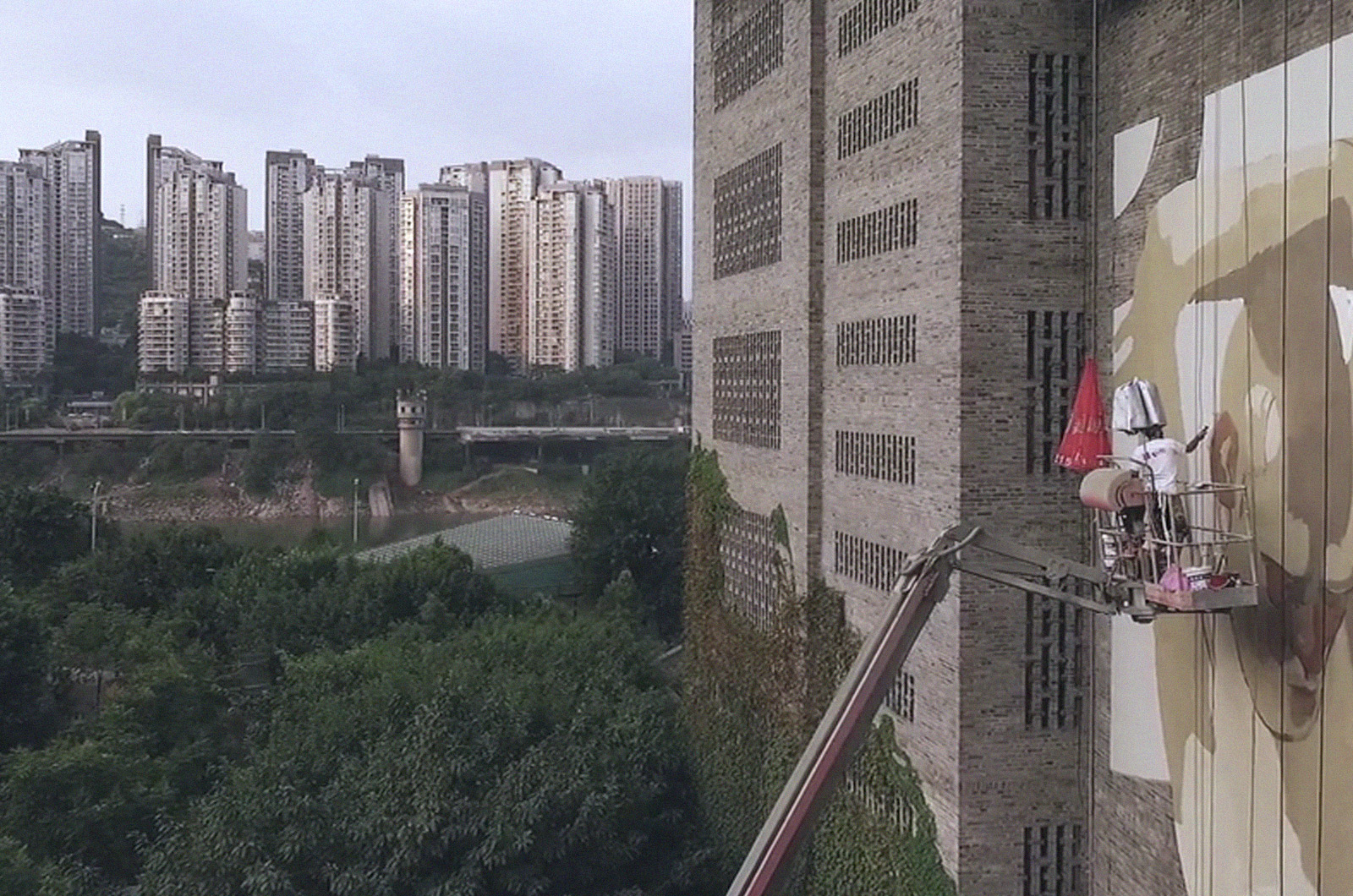 Large scale mural projects aren't always carried out with the normality and order that we might imagine. Aryz knows that well and he explained it for us in the video that we posted in the beginning of the summer about the artwork he painted in China.
But today, it's Germán Rigol who tells about it with his recently posted video which documents the peculiarities of that very intervention that was completed in 2016.
The Barcelona photographer captures the chaotic essence from the streets of Chongqing while the Cardedeu born artist confronts the enormous wall and problems with the Chinese government.