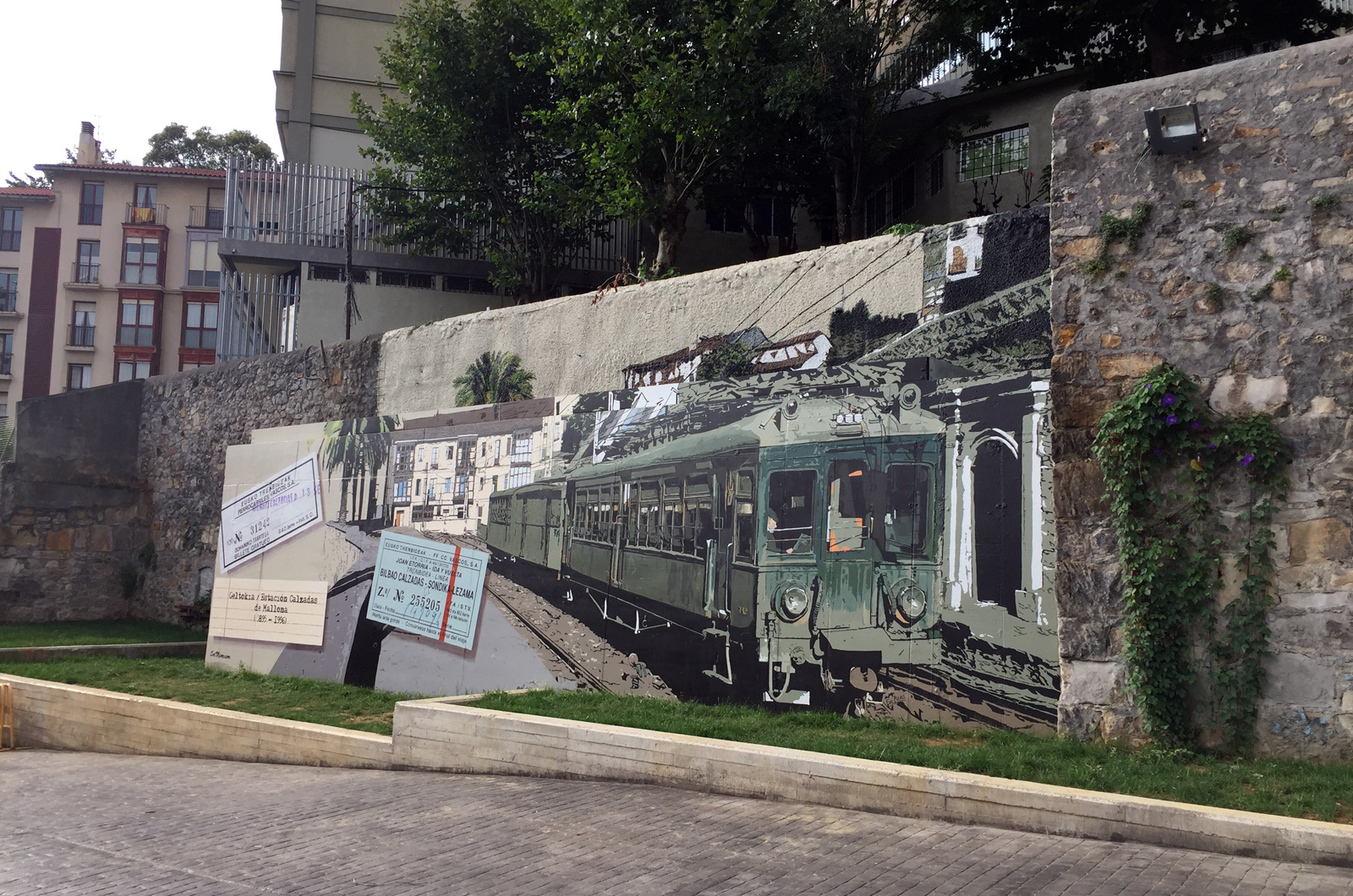 Eva Mena, also known as Den, has been doing a series of murals like the ones we've become accustomed to, where she combines her pictorial style with a message that makes us contemplate in and elegant, sweet way, much like the sweet candy coating on a pill makes the medicine taste better.
The mural of the washerwomen makes reference to one of the toughest and invisible jobs that women in the area had to do in the beginning of the last century: they cleaned clothes for the people on summer vacations and for the hotels in the region. While viewing it, one reflects on how much has changed and how much still needs to change in terms of womens' labor issues.
Another one references the farmhouse that the plaza is named after, Atari Eder. The building was next to the Urumea River where the women worked until the river water started to get murky, so they constructed a wash house for them. It was a typical job in the Loyola neighborhood. The Topo Station (Eusko Train) takes its name from the place.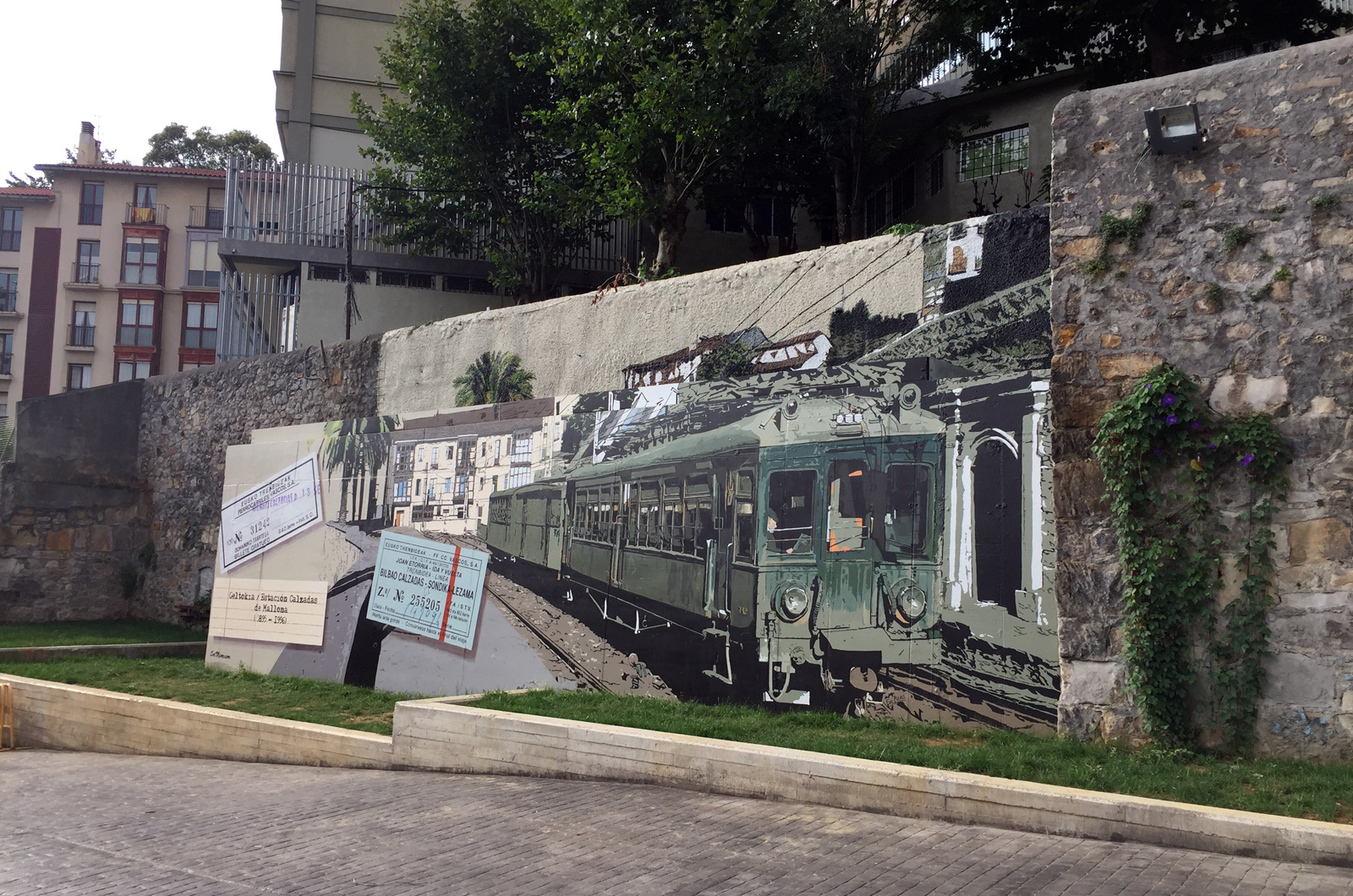 Customs are also present in the mural situated at the entrance of the old Mallona Station which belongs to the ETS railway network that stopped running when the Bilbao Metro was launched. The mural used to be an enormous hole and an entrance for trucks loading material for the construction of the metro's Line 3 that was later converted into a rough wall and a bad memory for the neighbors who had suffered from the construction during 7 years.
Last but not least, the murals in the Dooers shops who hired the artist to paint the womens and mens sections on a functional area where they can display runners while still maintaining the most important parts of the portraits visible.
You can find more information about Eva and her murals here.