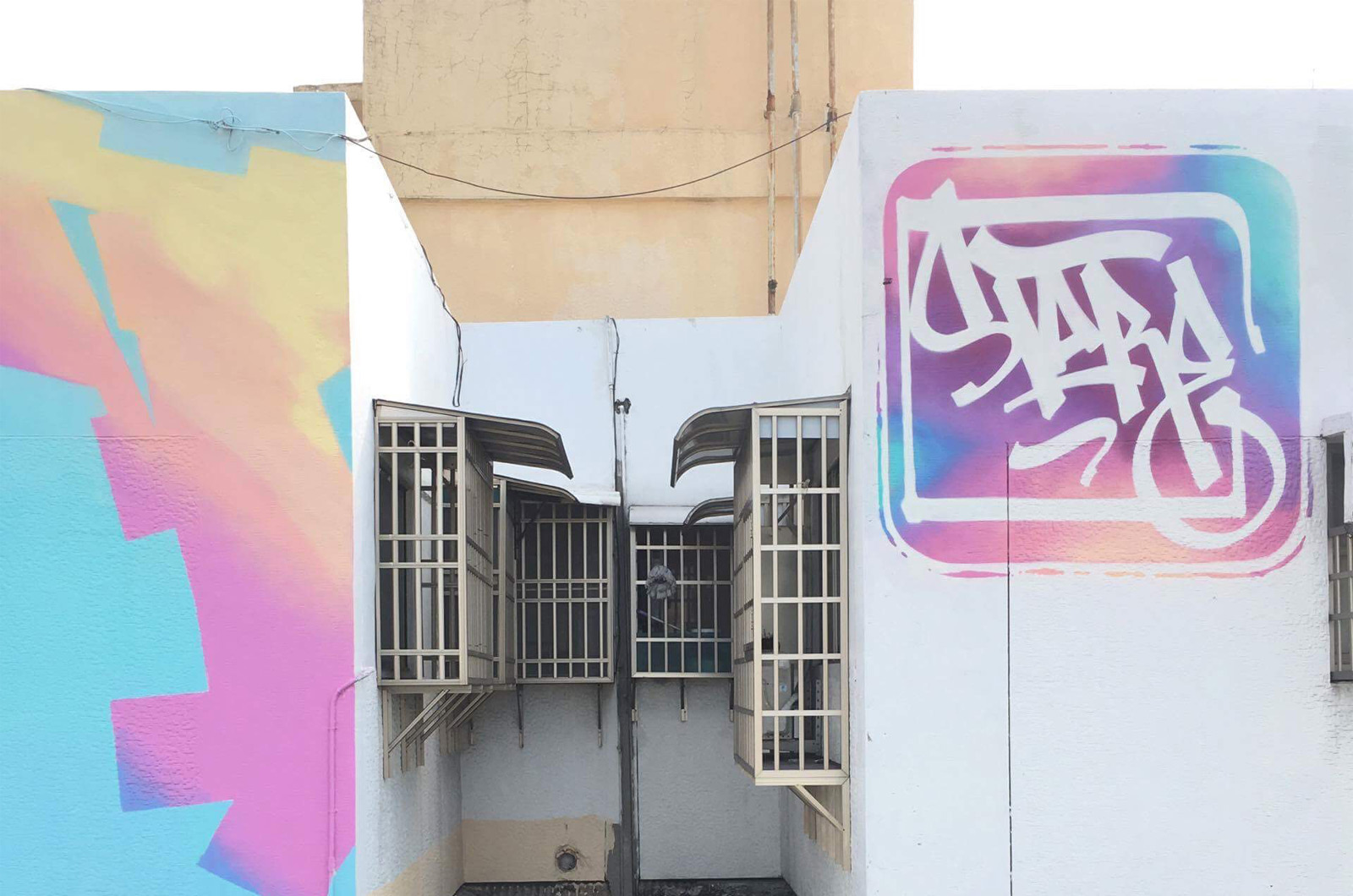 It seems that the hard Canadian winter gives a new look to Stare's walls. In the last days he has posted on his Instagram account three of his last productions, all shown in snow-filled landscapes. It feels cold just to look at the pictures, but when we focus on the brilliant techniques of this writer we can definetelly find some warmth in there no matter what.
A enormous wall where the letters are decomposing to create different patterns of letters, a composition which refers to oriental calligraphy and a playful inverted color scale with a cosmic character. These are three ways to show you the enormous and very versatile talent of Stare, all in beautiful postcard with snow.
So, while we're reviewing Stare's most recent work, here are the walls that he painted on his recent trips to the Far East. Here's an enormous mural carried out in Kaoshiung (Taiwan) from last November and the pieces he left behind in the cities of Fushan, Hengchun and Taipei.
To top off the review, and in memory of his comrade Scan, we've also got a piece that Stare dedicated to the writer who passed away in 2017 and the last mural that they painted together.