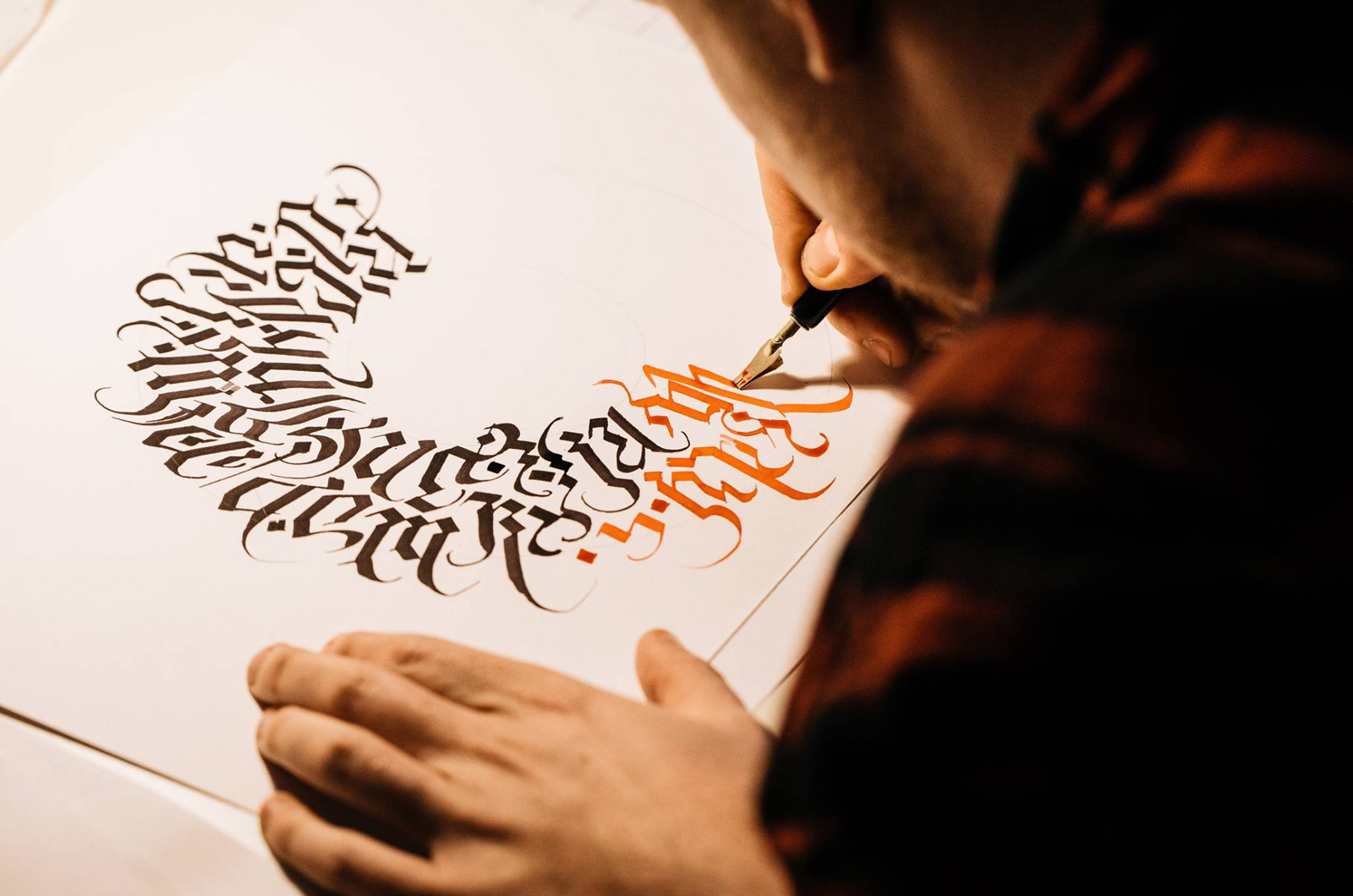 Mateusz Wolski aka WLK is a tattoo artist from Cracow and a real master in calligraphy and lettering.
To present the level of his talent he is here seen featuring in a exceptional video showing different techniques.
A stream of careful aesthetics and creative energy during one minute of satisfying footage where spray, brushes and different types of paint is used to make his letters dance around to delight us.