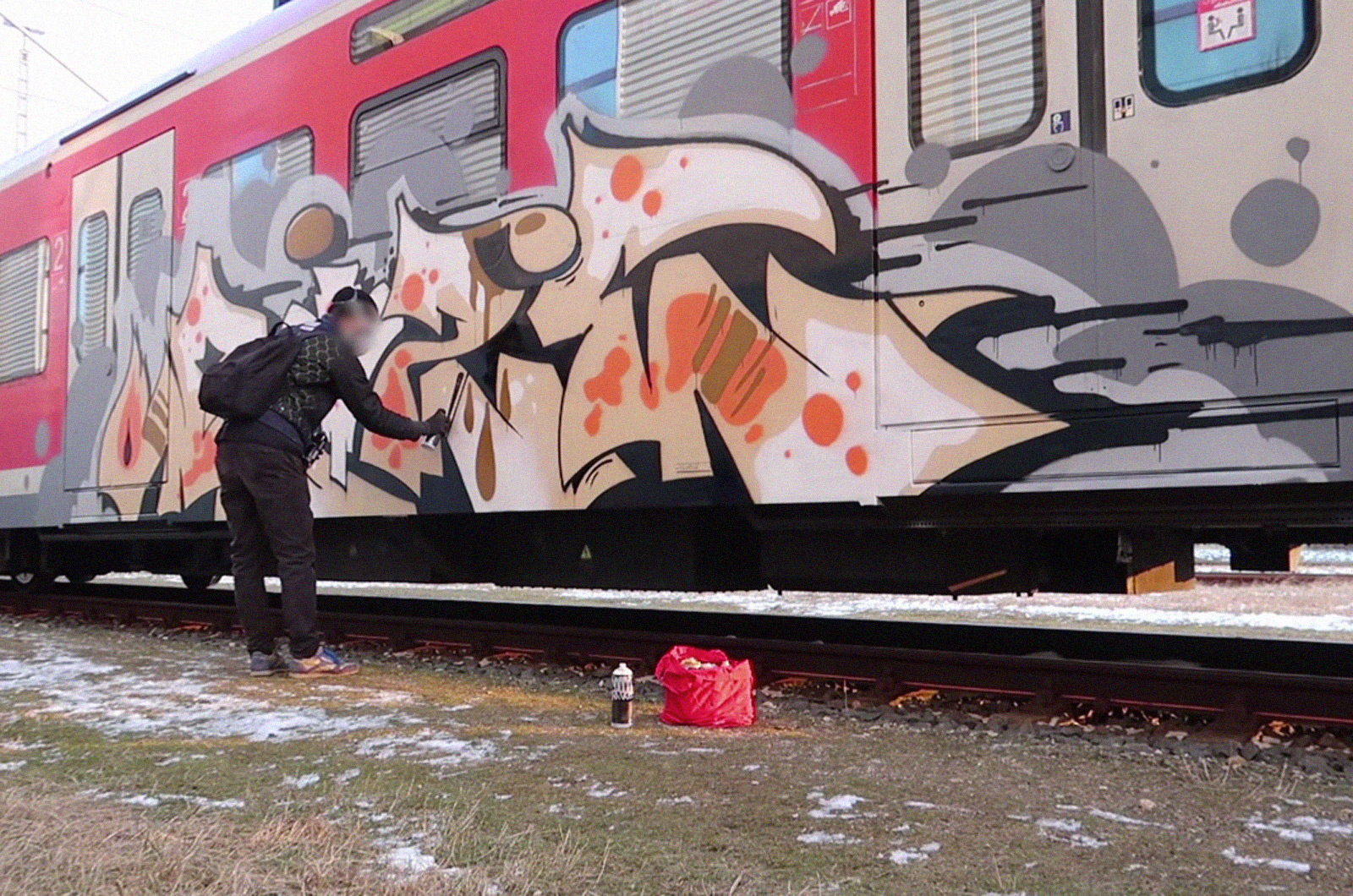 You have been waiting for it, and now it's here.
The 10th episode of Runners from Spraydaily's most exclusive and popular, which this time stars Rize from the JCBC crew. The Jukebox Cowboys is one of the most important crews in Germany right now, thanks to the personality of their colorful and friendly styles, completely liberated from German graffiti traditions. Something which all the members of the group represents apart from their very personal styles. Rize is probably the one who uses a more sharp and strident style, but he is still true to the JBCB line of creations in his use lively colors and occasionally fun characters.
In this episode from the series with focus on trains the presence of MTN Speed cans is not only perfect to show the efficiency of the product when having to paint fast, but it also show us how its color palette, even if it has less variation than Hardcore and 94, is enough to create spectacular combinations.