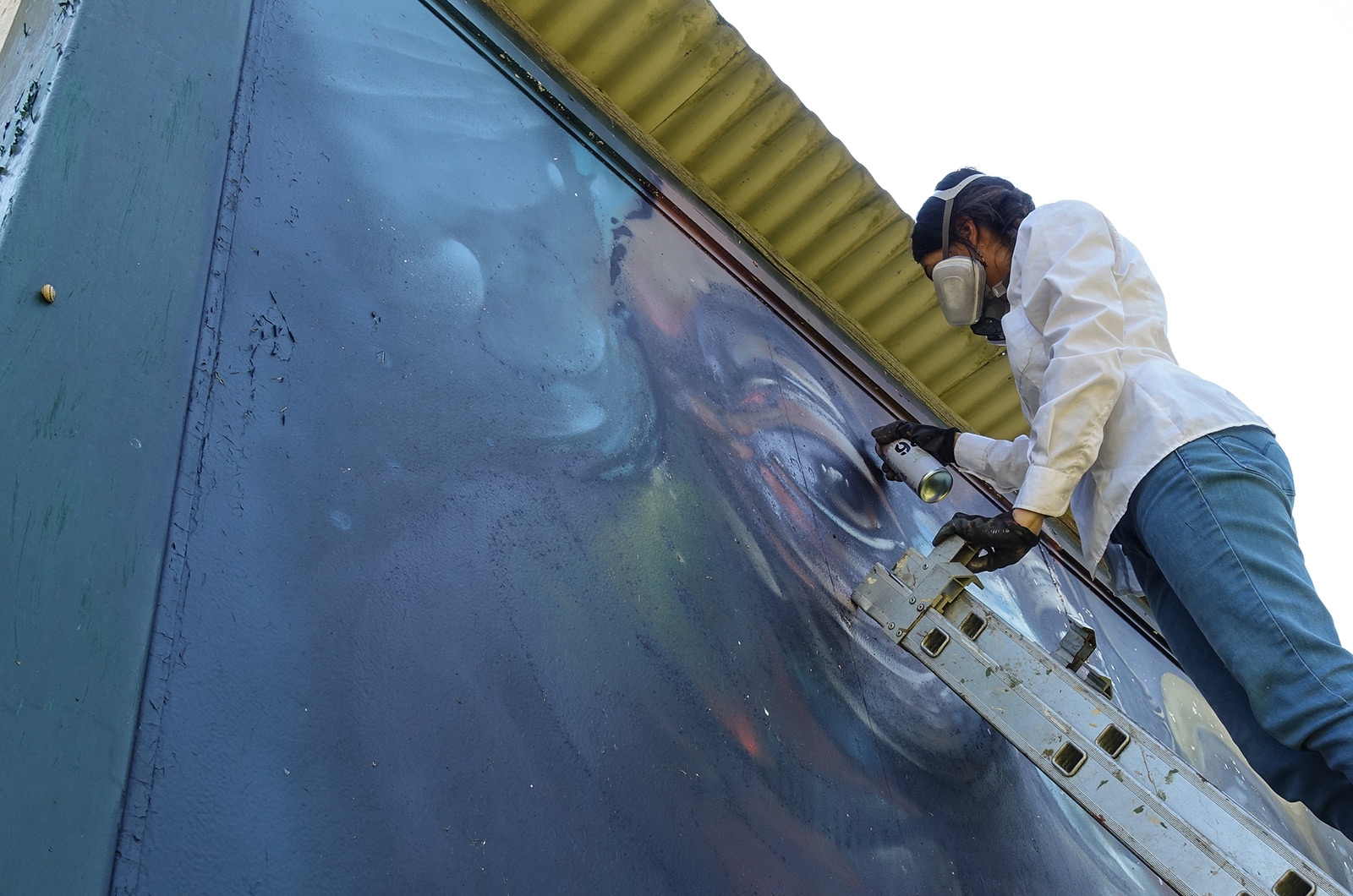 It's been exactly 5 months since Treze left us and since then, Zurik, his girlfriend, hasn't stopped getting involved in initiatives to commemorate him, including the conservation of some of his mural works.
The latest one is directly related to Montana Colors, since it was a decorative project that accompanied a donation for the Mona Foundation: a platform dedicated to helping monkeys that have suffered mistreatment.
The restoration work carried out by Zurik was very effective in improving the state of the artwork and restoring its color intensity.