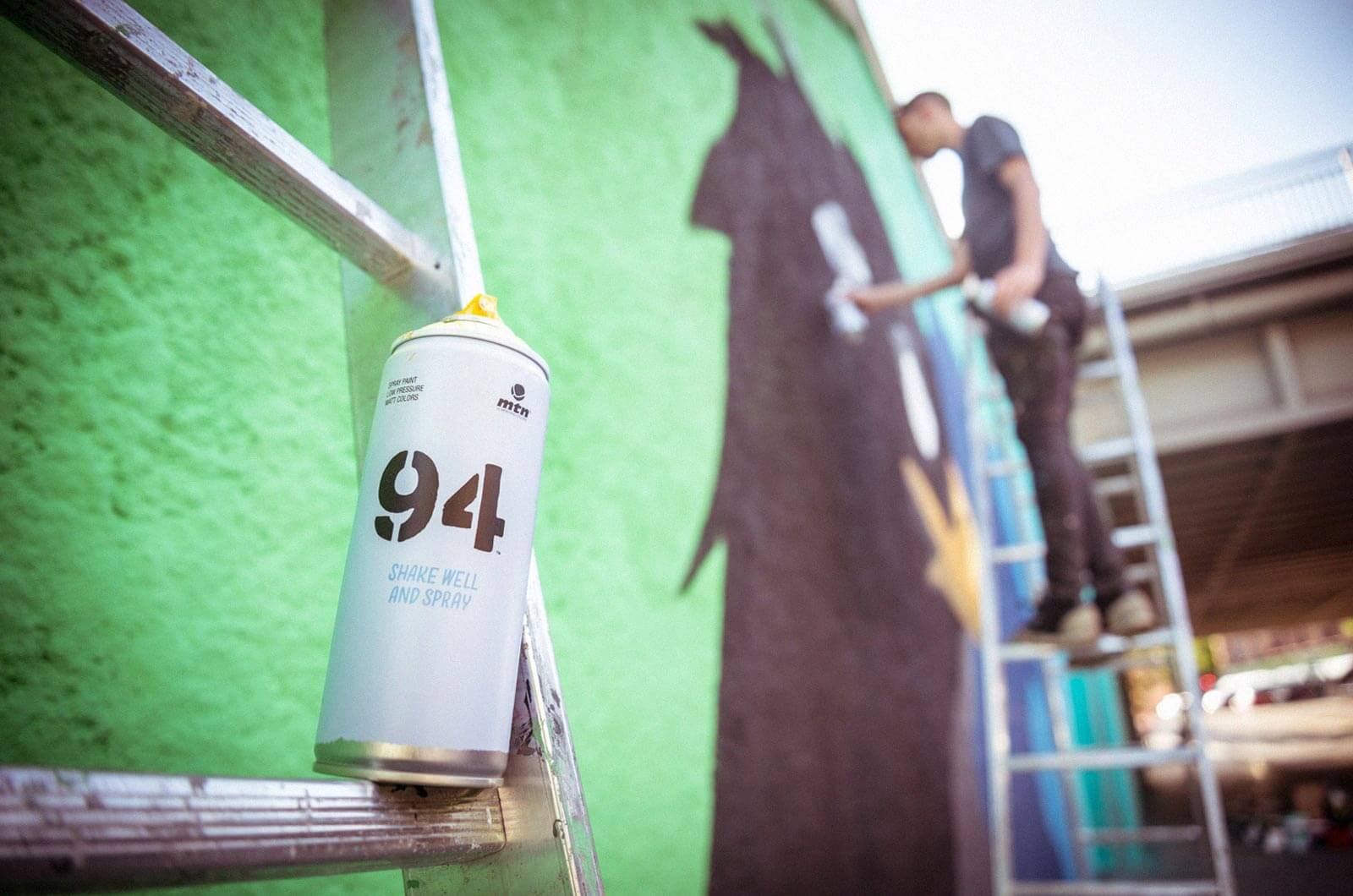 Sabek is getting more and more renown by the day, and it's not just because of the size of the latest projects he's embarked upon, but also because of their social scope.
Without a doubt, one of the most interesting ones of late was the gigantic intervention carried out on the Praga Bridge which communicates the Arganzuela and Carbanchel areas in Madrid.
The artwork was done with the help of several participants, seeing as though the premise of the project was to do a collaborative mural as part of SeAlquila and with the help of Latidos Gallery.
The participants who signed up for the workshop performed effective work, maintaining the elegance of Sabek's style.
Photos by Alejandra Leston.