We've already begin to tell you the story of how he started his travel over there in February… Trota keeps travelling and getting to know the world while painting when he gets an opportunity. This is the second part of the trip, narrated by himself.
Who said that second parts aren't good? Here you get his own words and images.
The 27th of January I crossed the western border from India into Nepal. I was the first westerner to cross it so far this year. When I arrived to Delhi I saw a piece but I couldn't find any spray paint. I made some phone calls and finally I found out that my friends Lek and Sowat was finishing a job for Start India and that they where leaving soon. I went to the event and luckily enough I hot my hands on four cans and a good tip on how to paint a train. The wish was to big to resist: daytime and alone, close to one of the most important monuments in the city…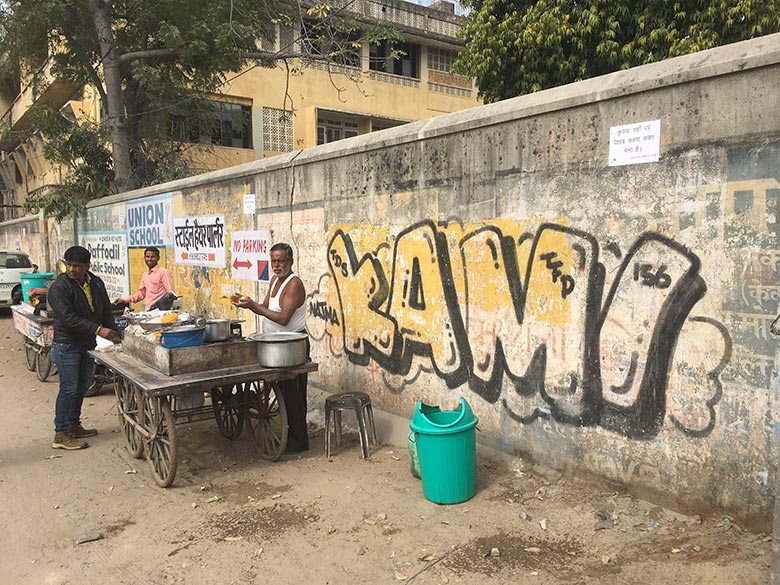 Two weeks later I went to Calcutta where I painted all day long with the by-passers praising it.
After this I went back to Koh Pgangan in Thailand and painted with Code, and had the luck to see the biggest butterfly on the planet: the Atlas.
When I was in Malaysia I saw on the map that in the middle of nowhere there was a group of Islands called Anambas. I searched for info online but didn't find much, so I decided to just go there. I found a untouched ocean, smiling people and deserted beaches.
Tarsier, one of the smallest monkeys in the world
Whale shark, the biggest fish in the world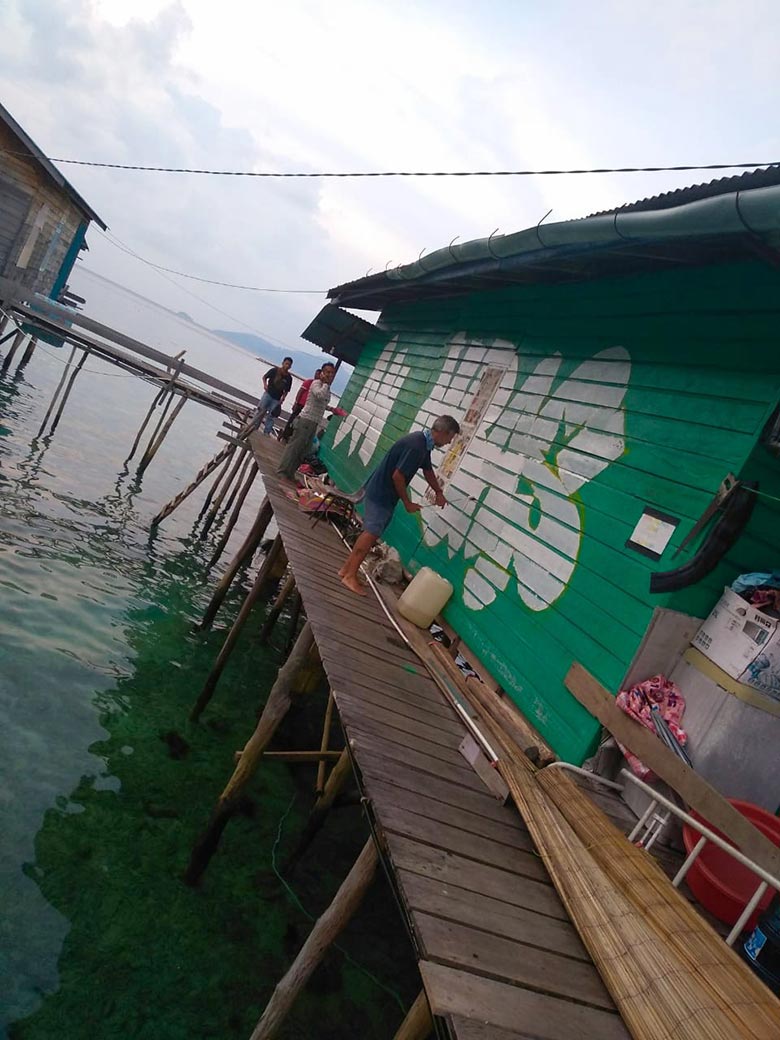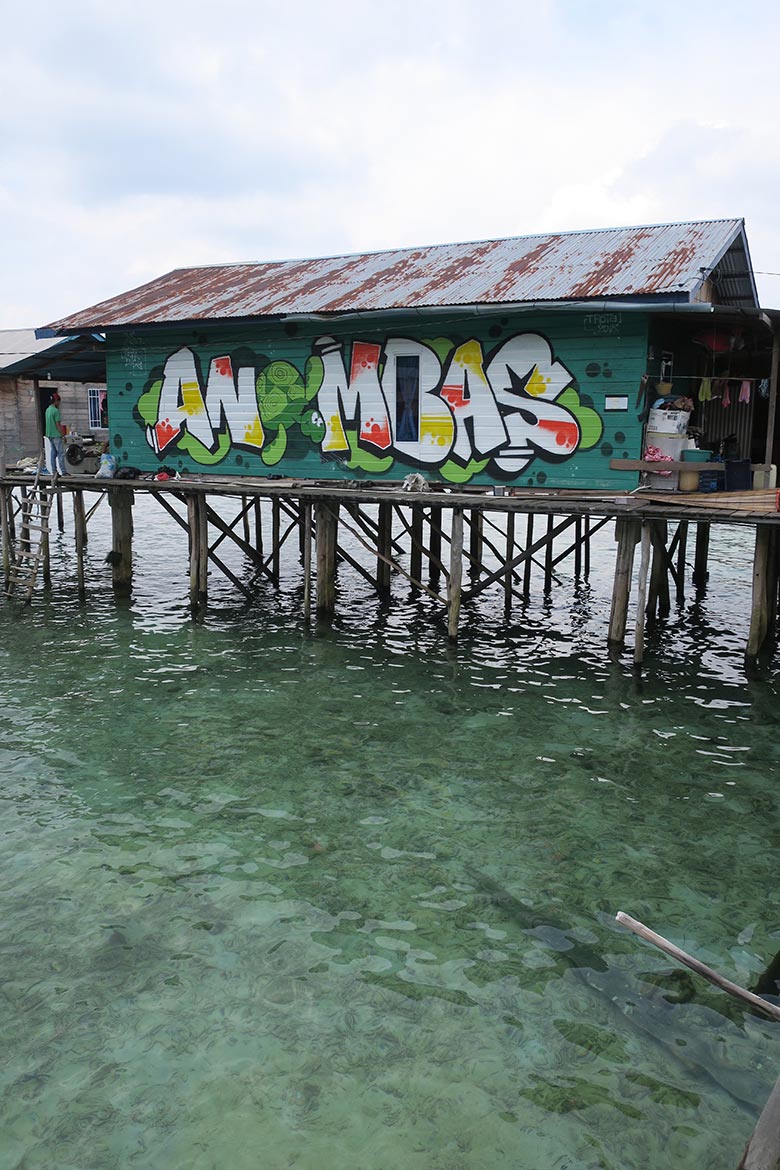 After a month had flown by I got to the Phillipines where Easy and my brother Beat was waiting for me. We went to some fantastic places hard to access, mystic and exciting places, legal drugs and amazing animals.
Now I am on Bali together with Ema, who like me is a part of the Grim Team, waiting to fly to Australia where winter is in full effect. To be continued…