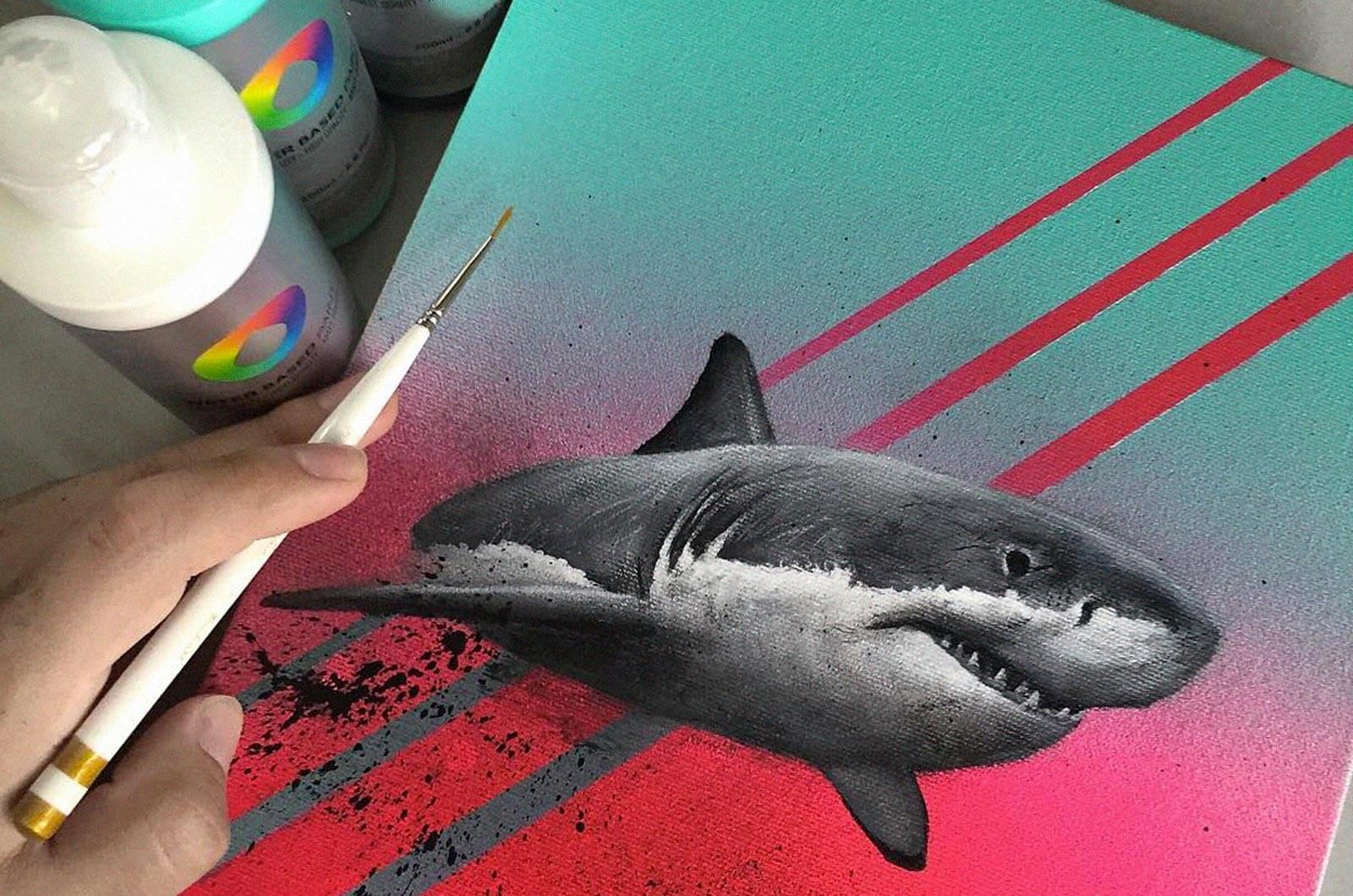 Jonathan Martinez is the real name of Art of the Endangered, a artistic project based on illustrations in different formats which follows a very precise concept and aesthetic. Most of the works are made out of realistic representations of animals in black and white. Even if the images sometimes has a color in the background, it is still  b&w which sets the standard around these homages made to the animal kingdom, and which also  seem to underline a calling to warn against the risks in our ecosystem.
Aerosol, markers and pencils are the techniques to create the thorough results of this Californian artist who is specially focused on the textures of the coats, feathers and skins of the animals depicted in his art.
You can follow his constant activity on his Instagram, a source of inspiration for the use if many of the MTN products found in his daily creations.