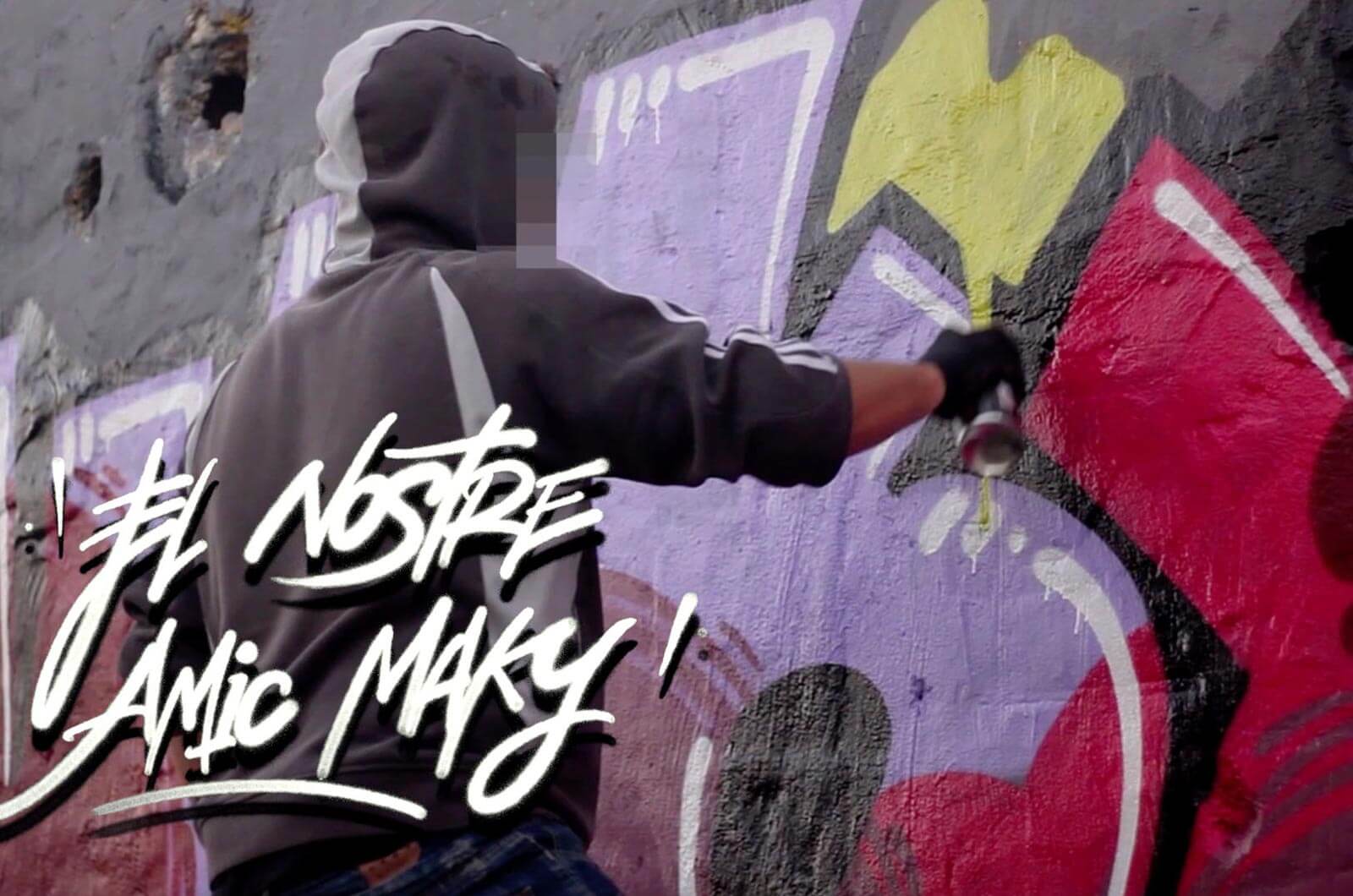 Three years ago we introduced you to Maky in a emotional and personal interview. This is a charismatic Catalan writer from the Spanish scene which famous for being the only deaf train writer. Due to his close relationship with Canarian writers and the collective GRAFFMAPPING they have now wanted to pay tribute to him through a suggestive video where different aspects of his character are mixed to make us empathize with Maky, and of course, the production ends with an explosion of light and color over graffiti.
"Maky is a graffiti writer from Catalonia who began painting more than 20 years ago, and during this time he has been known in the world of graffiti for two things which characterizes him. The first is related to the fact that he is deaf since childhood, while the second one is based on what has characterized him during his career: trains.
Since the beginning of the 2000s he has had a close relationship with the Canary Islands and the islands writers. For many, it was the first time they had interacted with a deaf person. Over time we could see that thanks to graffiti and Maky's way of being, the relationship and communication flowed on naturally without any obstacles.
The video approaches, through visual language, the bond forged during these years between Maky, nature, graffiti, Catalonia and the Canary Islands. The colors, the lights and the shapes will guide us through this trip. An audio is also present that, by using the vibrations of the waves, and it aims to bring us closer to what a deaf person can feel."
Music: Dj Raudo
Text: Nestor García
Edition: Richard Santana
Colaborators: Aday Rodríguez, David Alvarez, Aleix Farssac, Germán Barrameda