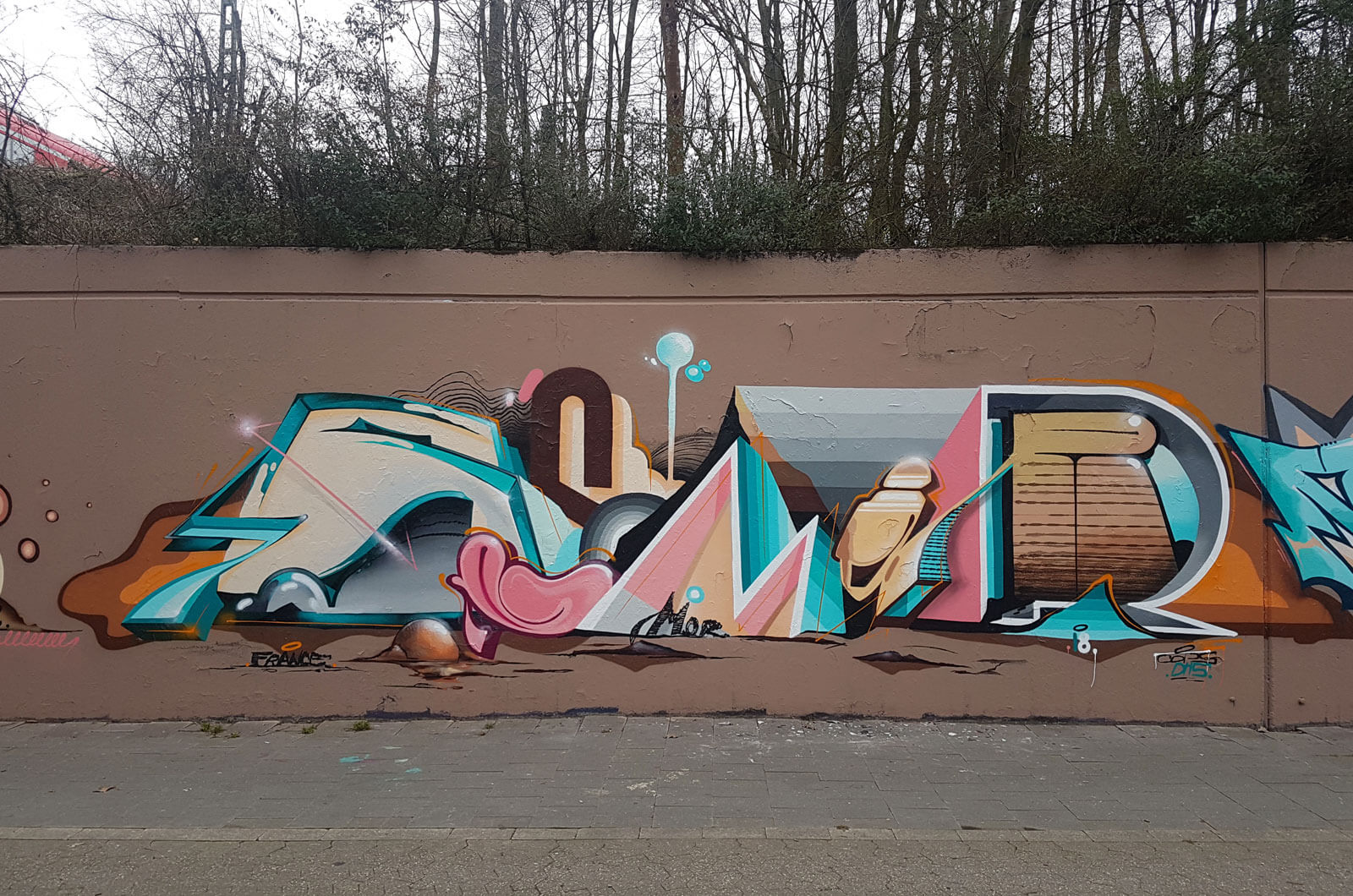 Semor also has three favorite pieces. Just like with all the Three Aces sections, he explains to us what made him decide on these three specific ones.
---
I like that piece because I met so many great people at that weekend. The wall was done in Perpignan at the Meeting of Styles…one of the hotest weekends ever. I finished it on one day just to get ready for the beach…
Mirror mirror on the wall…. I painted that one in an old studio which was turned down after I finished it. Super hard to paint on a mirror. I never expected how hard, but it was fun. Using the reflection as a fill in. Definitely one of my favorites.
Not sure why I like that one…I liked it since I started with the first line. Was just a normal day…but became at the end a special day. Good mood…good colors… good times…