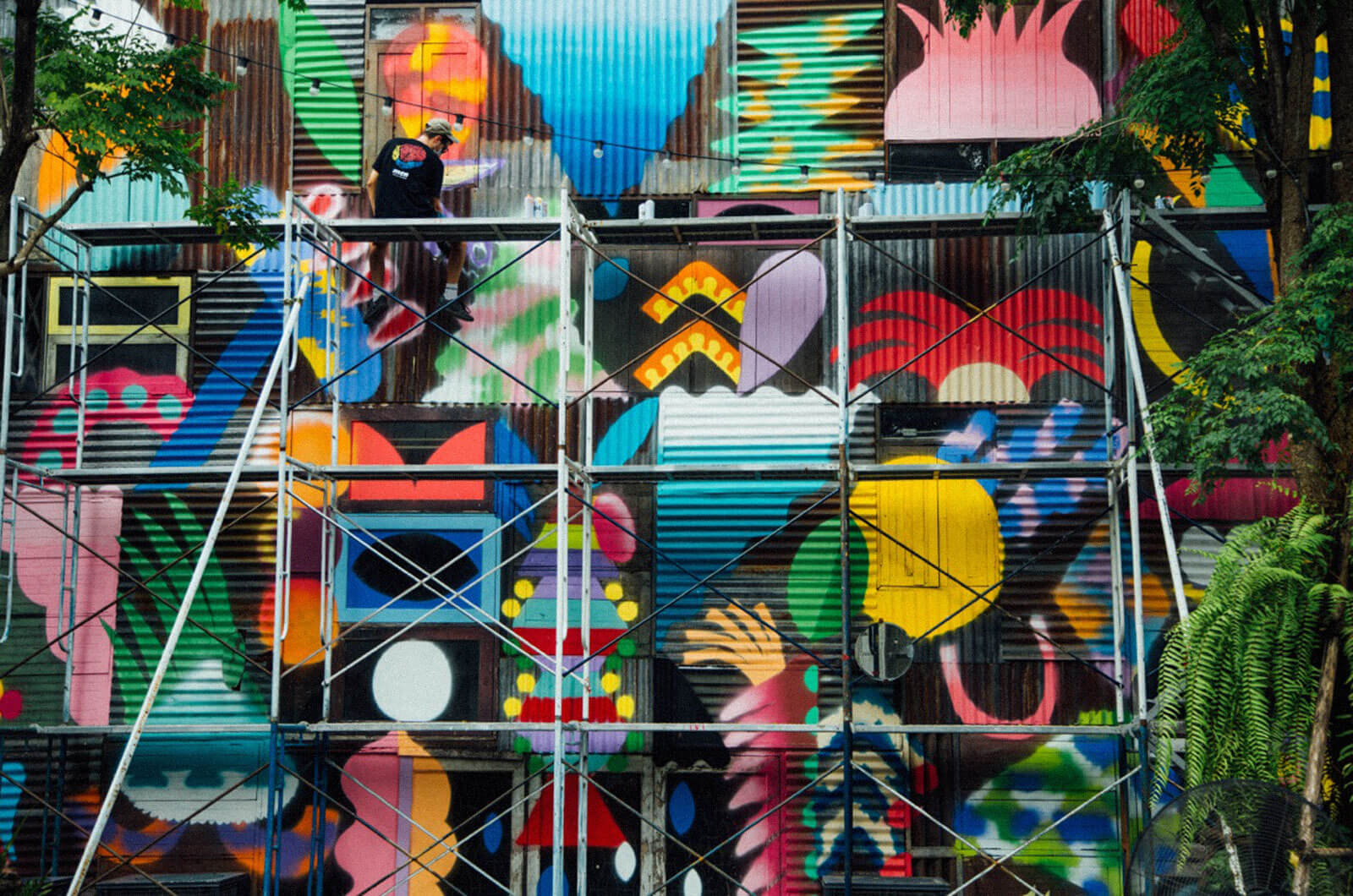 On previous occasions we've already featured the worldwide adventures of Zosen and Mina Hamada, and now, we check in with them this Christmas to update you on their tour during the months of September, October and November that has just ended in Asia.
The tour began in South Korea, specifically in the city of Busan, where they painted a 180m long public school wall based on the school childrens' ideas.
In addition, they participated in the sixth edition of the Jung-gu Mural Festival in the Bosu-dong Mountains.
One of the other countries where they left their imprint was Vietnam. They traveled to Da Nang and painted some murals with the locals. They visited Hanoi, and there they did a wall with Zunk153 and Mudrok, some local, international artists. From the north, they went to Saigon, Ho Chi Minh City, where they painted in the center of the city with Hp.Jerk and Daos501 in an old hotel that was reminiscent of French architecture.
Thailand was also part of the plan, so from Saigon they headed to Bangkok where they painted with their friend Fukitalltokyo and several local artists in a non-tourist neighbourhood that they describe like a wild Venice: jungle, canals and animals, that had been inhabited by crocodiles in the past.
Second wall in Bangkok was at a cultural center and gallery in the downtown called  Yelo House.
All this leads us to the video and photos that we present to you here, done by Chang Chui Crew, which corresponds to the second mural they painted in Bangkok, Changchui, a kind of cultural city within the city which Montana Colors Thailand played a great role.
However, this mural wasn't the last one of the trip. They still had another stop to do so from there, they jumped up to Chiang Mai in the north of the country, where they painted with Waris an streetartist based there.
To finish the adventures, they returned to Seoul, South Korea, where they painted the last mural of the trip, despite the cold and humid weather they encountered there.