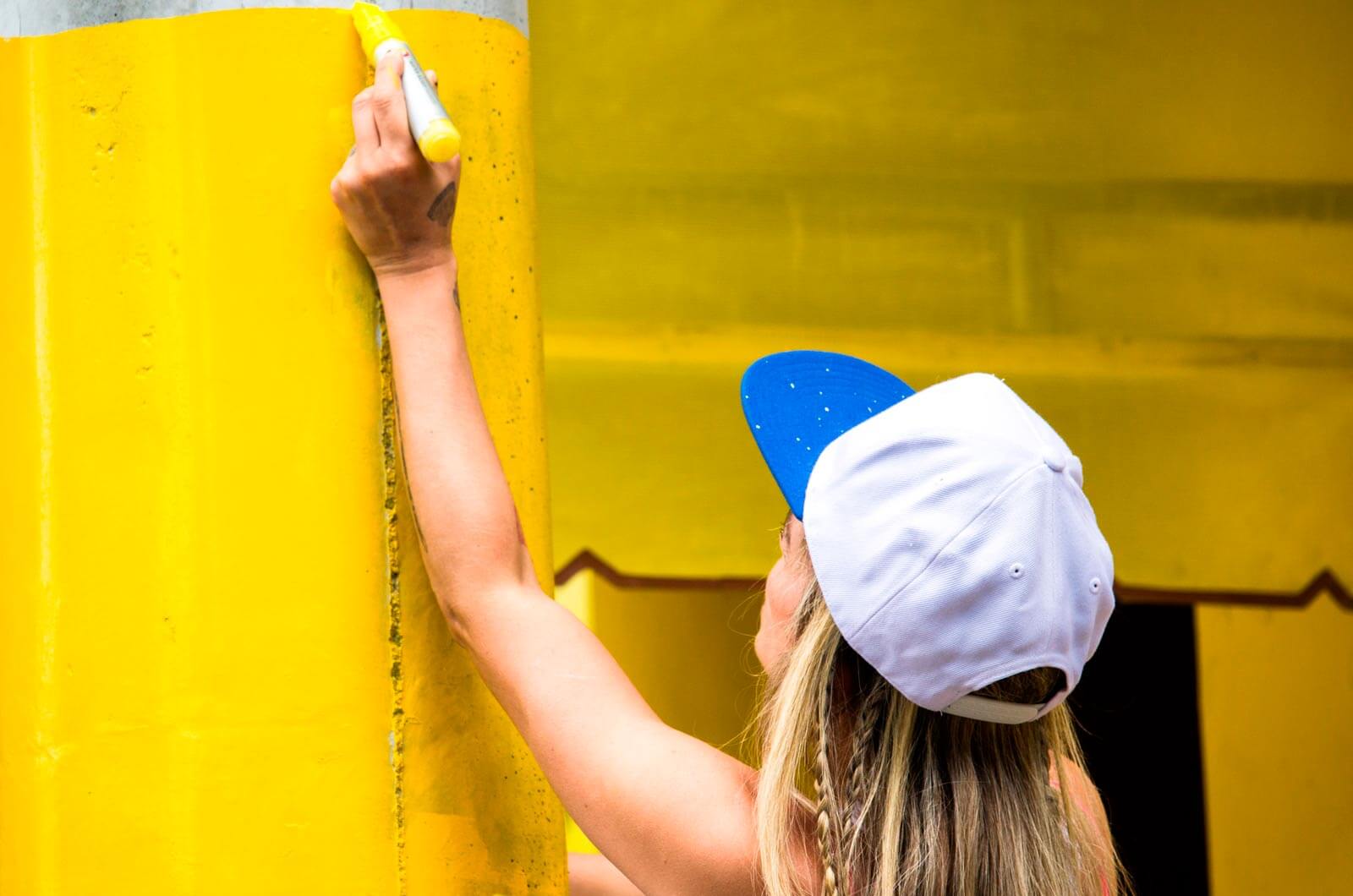 Mother, vandal, surfer, conspirator, researcher and artist. This is how Prila Maria, an illustrator and Brazilian mural artist, who, from time to time, surprises a lot on her instagram with a type of very special interventions. Combined with her works of naturalistic illustration, Prila likes to transform cylindrical elements to turn them into objects of disproportionate dimensions. In most cases, these are columns which after the intervention takes the form of large scale markers.
Her last creation of this kind has been made in the streets of Sao Bernardo do Campo in Sao Paolo, where a electricity pole has passed to become a gigantic yellow MTN Water Based Marker. @camilavech has been responsible for graphically reporting the process of this intervention with the photographs that we show you below. And as you might have guessed Prila Maria has only used  MTN Water Based Markers for the work, and very well used.
"Art in the electricity poles are a way of occupying public spaces, giving new meanings to pre-existing structures by playing with perspectives. I first apply synthetic enamel with paint roller straight into the concrete structure, leaving ready the base of the pen. I wait for a couple of days, return to the place and insert the writing using permanent marker. Then I paint the logo with a brush and enamel. The details are finalised with the marker. The enamel is an ink that presents greater strength and durability of the time's actions."
With the collaboration of Montana Colors Brasil.